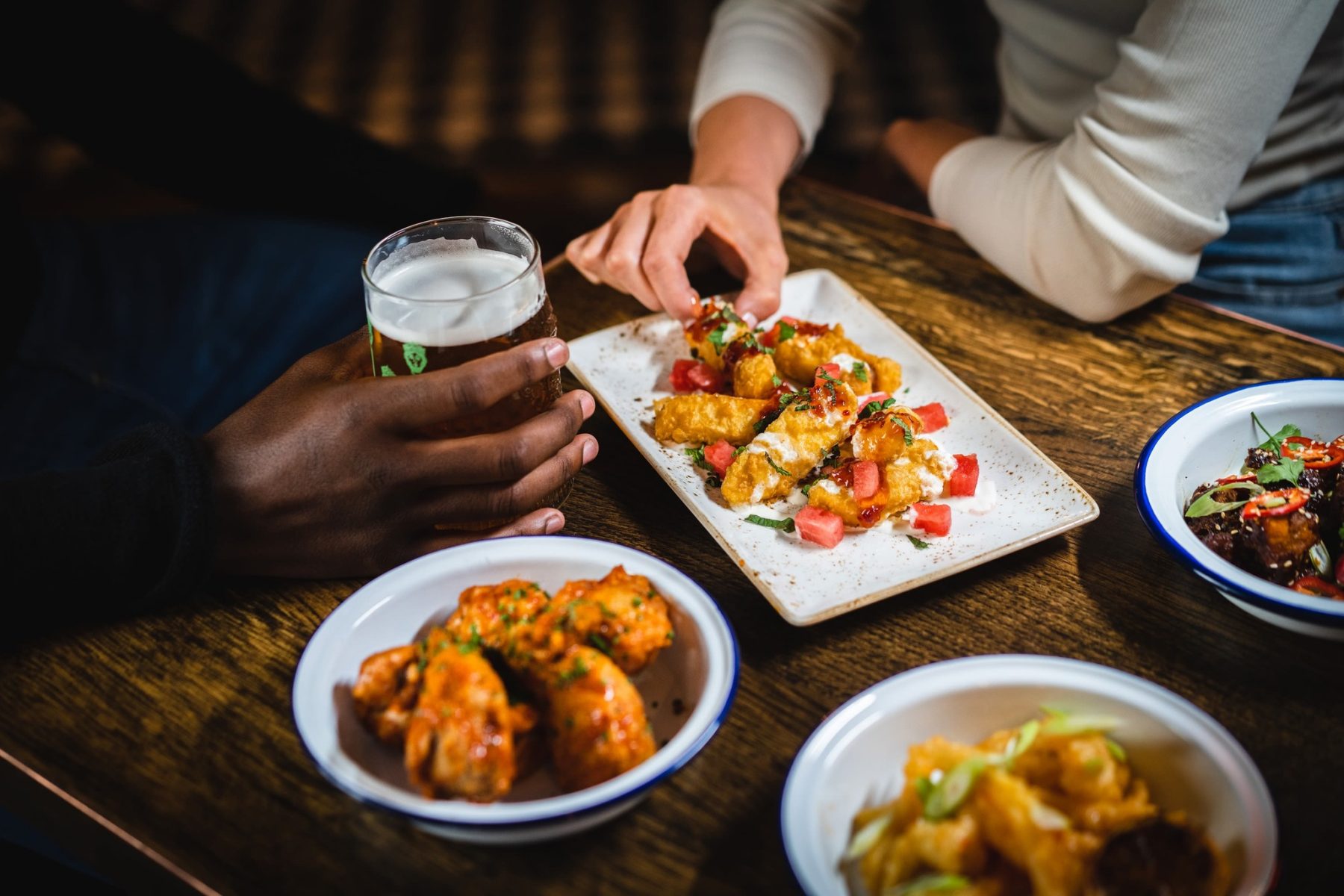 Vegan Travel to the British Isles
Traveling as a vegan is now easier than ever before! Restaurants now understand the concept of veganism, and many have clearly marked vegan options. The times have changed from when we had to explain the differences between vegans and vegetarians – hooray!
Traveling as a vegan in the UK is now a treat, with loads of great dining options from relaxed cafes to haute cuisine. As always, some places are better than others, and there are a number of UK cities that are particularly well-stocked with great vegan eateries.
So if you are taking a cruise to the British Isles for your next vacation and want to explore the best plant-based options available, here are the best places for vegan travel in the UK.
Bristol
Bristol is the heart of almost everything green, ethical, and eco-friendly in the UK, so understandably it is considered one of the best places to visit for vegans. Long considered one of the most vegan-friendly places in the world, Bristol has been ahead of the curve on vegan dining for years, and it boasts over 300 vegan and vegetarian restaurants and cafes. Cream of the crop is Koocha Mezze Bar, a cocktail and mezze bar which offers Persian-inspired dishes and delicious, innovative drinks. Burger fans will love Oowee, and their Flamin' Hot Smash burger will tempt even the most carnivorous of diners. And if you are after something fancy, the artfully curated menus at Flow are Instagram-worth and taste as good as they look.
London
As you might expect, the UK's capital and largest city is chock full of amazing vegan restaurants. You can find everything from fine dining to afternoon tea in London, with spots like Plates in Dalston and super posh Gauthier in Soho providing hip, Instagrammable tasting menus, and more casual international dishes available in Pastan and Mildred's. London even has its own 100% vegan pub, the Spread Eagle, tucked away on Homerton High Street, a slightly less well-known corner of Hackney. And if a classic high tea with scones and vegan clotted cream sounds appealing, then head to Palm Court at The Langham for an inventive twist on one of England's most traditional meals.
Oxford
Oxford is small, and thanks to its world-renowned university often considered to be a bastion of traditionalism, but it is also one of the best vegan cities in England thanks to its switched-on student community. Dive into hearty, warming American soul food (don't miss the deep-fried cookie dough) at Happy Friday Kitchen, discover pan-Asian delights at Banana Tree, or go traditional with a full English Sunday roast at the Fir Tree Pub!
Norwich
Norwich has the most vegan restaurants per person in the whole of the UK, with a surprisingly low 2,094 people per vegan eatery. This charming medieval city in the east of the country is a treat to visit for its intact city, excellent museums, and otherworldly flat landscape, and is a great spot for vegan travelers to get a bite to eat as well. Try a plant-based fine dining experience at Erpingham House and discover the wonders of mock roast lamb with mint sauce, enjoy amazing falafel at Falafel & Friends in Norwich Market, or indulge your sweet tooth at Tofurei.
Brighton
Another center of all things eco and sustainable, Brighton does its own thing both in terms of the weather (it boasts a sub-tropical microclimate) and in terms of its politics (it is the seat of the only Green member of parliament in the UK). For vegans, it is a real treat, with hundreds of fast food dining options from vegan doner kababs at What the Pitta through vegan hot dogs and fries at Beelzebab, and even vegan fish and chips at No Catch, and it's no surprise Brighton boasts a reputation for plentiful vegan fast food!
Vegan travel might once have been complicated, but these days it is a breeze, and the British Isles offer some delightful and delicious vegan hotspots. Cheers mate!