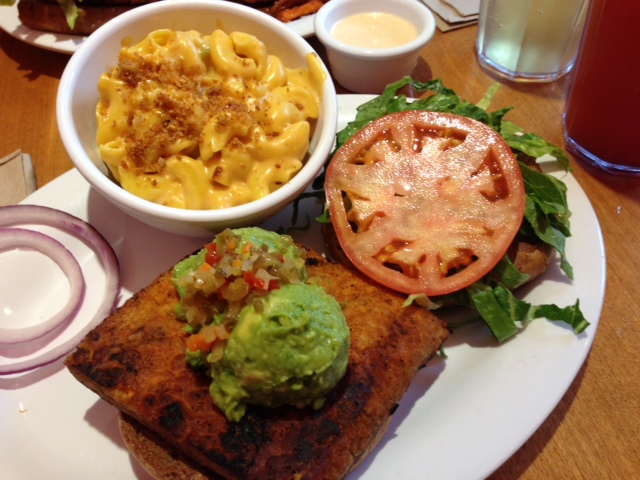 A Vegan Guide to Los Angeles
A Vegan Guide to Los Angeles
If you're visiting Los Angeles, besides an abundance of sunshine, you'll have no problem finding amazing vegan options in the City of Angels because even omnivore restaurants have superb plant-based meals. As a LA resident, there are so many vegan restaurants here that it's hard to narrow down the must-eats, but these are my top seven places that you must try.
1. Veggie Grill and Native Foods Café
These two fast casual restaurants are all over LA and all-vegan. My omnivore friends love the food at both chains, so it's a safe bet for meeting up with friends who aren't vegan. At Veggie Grill, definitely order the Buffalo Wings and a side order of the Mac-n-Cheese. The Classic Deli Reuben at Native Foods is so delicious.
You can't go wrong with anything on this organic menu with a fantastic brunch, lunch, and dinner menu. With two locations (Culver City and Echo Park), you'll also find KindKreme, a local vegan ice cream shop housed in each cafe.
3. Windows Lounge at the Four Seasons Beverly Hills and Breeze at the Hyatt Regency Century Plaza
For a lovely, upscale night of drinks and tapas, hit these luxury hotels for creative vegan options. At the Four Seasons Windows Lounge, the handmade vegan quesadillas are stuffed with charred corn and mushrooms and the Young Hollywood Salad is bursting with fresh strawberries and hemp seeds.
4. Crossroads

Top vegan chef Tal Ronnen (whose cooked for Oprah Winfrey and Ellen DeGeneres) opened this hot spot with a focus on Mediterranean-themed small dishes. Try the Wood-Fired Meaty Lasagna on the dinner menu, and for lunch, snag a cheese sandwich or a delightful croissant (if they aren't already gone!).
For a refreshing smoothie or tasty raw food, the offerings at this blissed out cafe (with two locations in Venice Beach and Larchmont) are plentiful. The Whole macrobiotic bowl is chockfull of housemade kimchi, kale, and sea vegetables and the Luscious smoothie is like dessert with its almond milk, fig, and raw cacao combination.




6. Shojin

This all-vegan sushi joint has two locations (Downtown LA and Culver City) and the wide selection of creative rolls makes it very hard to choose. Everything on the menu is delicious, but the Spicy "Tuna" on Crispy Rice is a must order while you're there.
7. Mohawk Bend, Tony's Darts Away, and The Pub at Golden Road Brewery
For a fun night with friends, definitely check out these vegan-friendly bars that were all founded by the same team, Tony Yanow and Meg Gill. For a more upscale, date-night bar, head to Mohawk Bend and order the Buffalo Cauliflower. For a casual meet up, Tony's Darts Away has great brews on tap and a fine selection of vegan sausages for the perfect bar grub. To enjoy some fun in the sun, spend a sunny afternoon on the patio of Golden Road Brewery, and be sure to snag a Pub Pretzel with the vegan pimento cheese dip.
Of course, there are so many more delicious options in LA so I highly recommend downloading a copy of Compassion Over Killing's Vegetarian Guide to Los Angeles for the complete listings of every veg-friendly restaurant. Happy eating!
Jennifer Chen is a freelance writer and editor, playwright, middle-grade author who is checking off her huge list of vegan must-eats in LA. She lives in Los Angeles with her TV writer husband, three-legged cat, adorable pug, and huggable yellow Lab.