Vegan Berlin – Lots to Eat!
Hallo from Berlin, Germany, the vegan capital of Europe!
I've been in Berlin now for several days. I've met some fabulous people and enjoyed absolutely wonderful vegan food. Seriously, the German people have been some of the kindest, most helpful people I have encountered anywhere in the world. Super nett!
Before I arrived, I understood that Berlin was very vegan-friendly, but I couldn't imagine what that would look like compared to other European cities. Did that mean more vegan restaurants in the city? Did that mean all restaurants would have a vegan option? I wondered: How easy would it really be to find vegan food in Berlin?
Here's the scoop: it's a world of extremes here in Berlin.
The good: Berlin is absolutely the vegan capital of Europe. The all vegan restaurants here have been AMAZING! Cafe Vux, La Mano Verde, Kopps, Oh La La, Vöner, Yoyo Foodworld… yum to the nth degree! There are vegan versions of Berlin's traditional German specialties, like Döner and Currywurst (you can find these at Vöner or Yoyo Foodworld), and there are more all vegan restaurants here than in any other city in Europe.
Berlin is also home to two Veganz stores, (the all vegan grocery store soon to open in Portland, OR). There are vegan clothing and shoe stores (Avesu), vegan ice cream shops and even an entire district, Friedrichshain, where all of the restaurants seem to have vegan options if not be 100% vegan. Within this district, the coffee shops all seem to have at least soy milk (and often other non-dairy milks too) for lattes and cappuccini. In Berlin, there is plenty of wonderful vegan food to enjoy!
The need-to-know: It can be difficult to find vegan food outside of the Friedrichshain district in a regular restaurant. I was very surprised given that Berlin has such a great reputation for its vegan food! Based on my experience, I've decided that outside of Friedrichshain it's best to reserve either an all vegan restaurant or choose a cuisine that naturally has lots of vegan options like Italian, Mexican or Asian food.
What about the biergartens? After all this is Germany! At a normal biergarten it's likely that vegan food will be scarce. If you're in a mixed group, my suggestion would be to come prepared to have a salad and eat a protein bar later on. Or… if your friends are willing, go to an all vegan biergarten! Wilder Haus is Germany's first all vegan biergarten – located of course in the Friedrichshain at Helsingforser Straße 10 :)
In summary, Berlin really is the vegan capital of Europe.
There are more all vegan restaurants in Berlin than in any other city in Europe.
There is an entire district with a focus on vegan food (Friedrichshain).
Outside of Friedrichshain, the regular rules for meal planning apply ;)
Looking for more travel info? Check out the recaps from all of my vegan travels! You an travel anywhere as a vegan, some places just take more planning than others. Read about my vegan travel to Antarctica!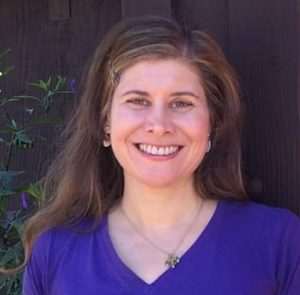 Rebecca Gilbert is the founder of Yummy Plants and the author of It's Easy to Start Eating Vegan. She's a former competitive figure skater whose switch to a vegan diet healed her chronic joint pain. Rebecca has been a featured speaker at events including the World VegFestival in San Francisco, Vegetarian Summerfest, the New York City Vegetarian Food Festival, and Paris Vegan Day. She has presented on live television and given corporate talks. Book Rebecca to speak at your organization.