Vegan Recipe - Oatmeal with a Swirl of Almond Butter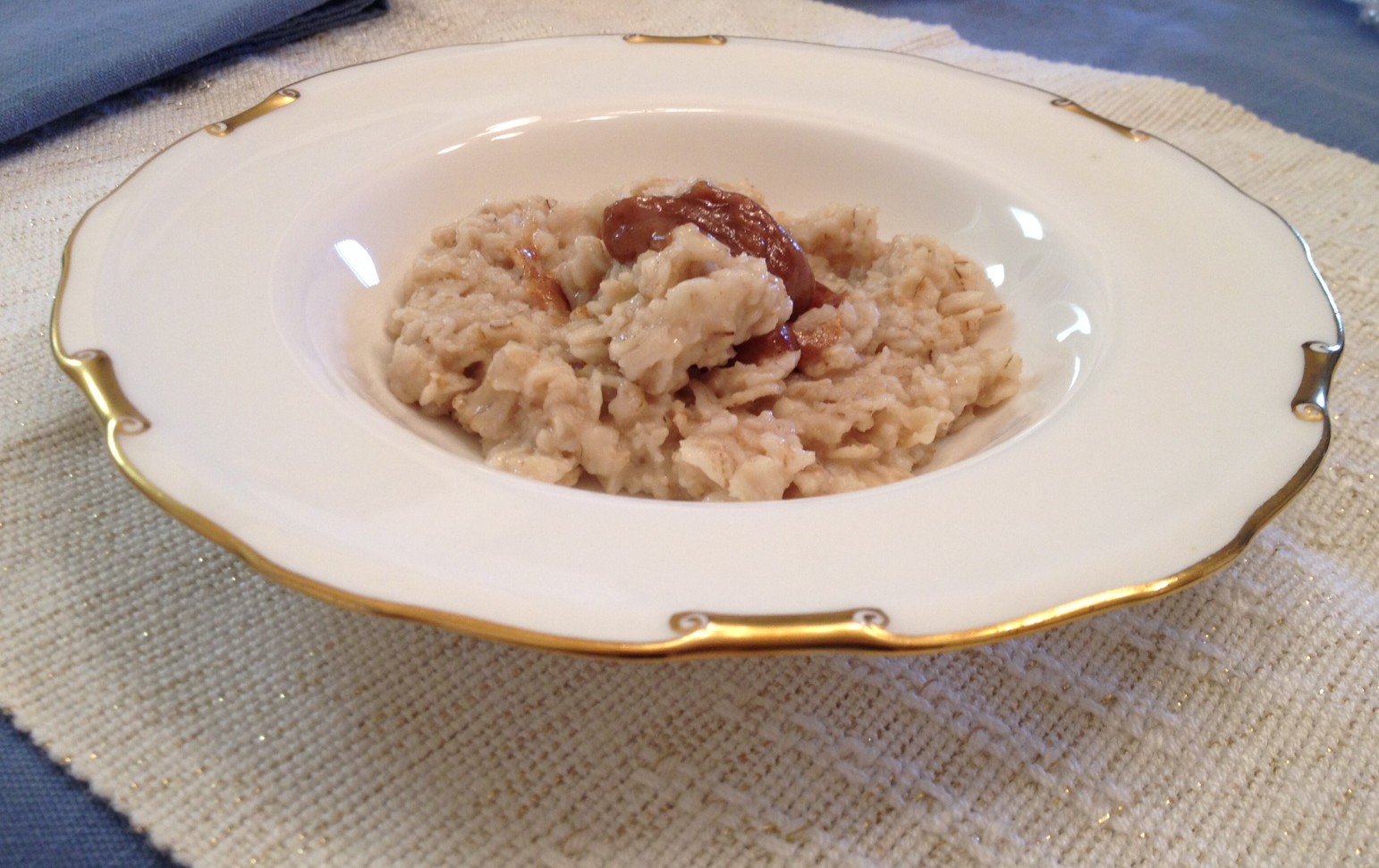 Prep Time :

5 minutes

Cook Time :

15 minutes

Servings :

4
When is oatmeal more than just oatmeal? When it is enhanced by the creamy taste of almond butter for a nutrient-rich, stick-to-your-ribs breakfast. If you're gluten-sensitive, make sure your oats are gluten-free. This recipe is from Nut Butter Universe by Robin Robertson (c) 2013. Reprinted with permission.
Robin Robertson has worked with food for more than twenty-five years as a restaurant chef, cooking teacher, and food writer. A longtime vegan, Robin is the author of numerous cookbooks, including the best-selling Vegan Planet, 1,000 Vegan Recipes, Vegan Fire and Spice, Vegan on the Cheap, Quick-Fix Vegan, and Fresh from the Vegan Slow Cooker.  Her latest book is Nut Butter Universe
Robin writes the Global Vegan column for VegNews Magazine and has also written for Vegetarian Times and Cooking Light, among others. Visit her Global Vegan Kitchen website at http://www.robinrobertson.com. She can also be found on Facebook and Twitter.
Ingredients
4 cups water
2 cups old-fashioned rolled oats
3/4 teaspoon ground cinnamon
Pinch of salt
1/4 cup almond butter
2 tablespoons pure maple syrup
1 tablespoon almond milk
Preparation
1. Bring the water to a boil in a medium saucepan over high heat. Reduce the heat to low and stir in the oats, cinnamon, and salt. Simmer for 5 minutes, stirring occasionally.
2. Remove from the heat, cover, and let stand for 2 to 3 minutes.
3. In a small saucepan, combine the almond butter, maple syrup, and almond milk over medium-low heat, stirring to blend.
4. To serve, spoon the oatmeal into 4 bowls and garnish each with a swirl of the almond butter mixture.
Let us know what you think of this easy vegan recipe: Oatmeal with a Swirl of Almond Butter!