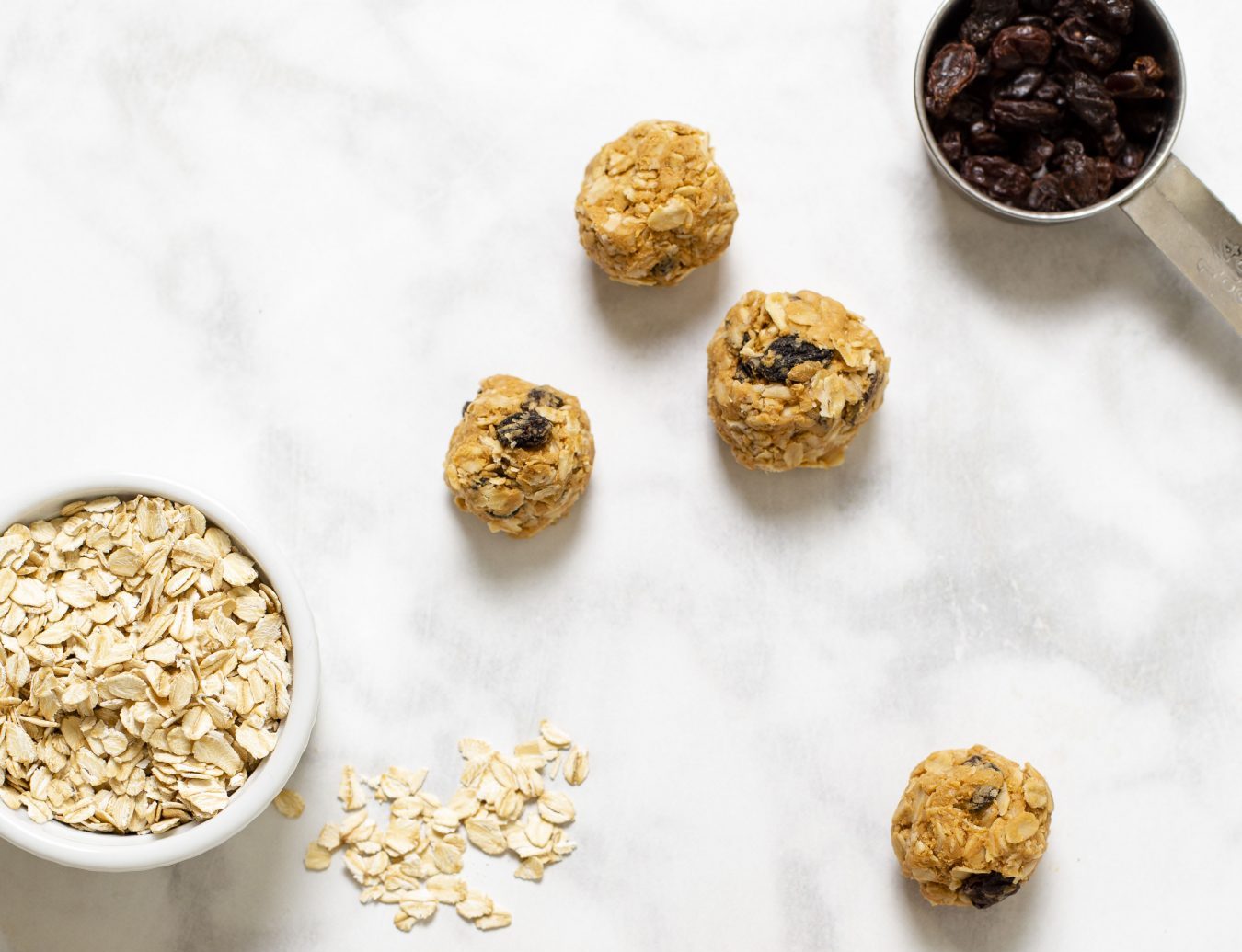 Peanut Butter Balls
Thanks to Toni Okamoto, founder of the Plant-based on a Budget website, for sharing this super yummy easy vegan recipe for Peanut Butter Balls! This recipe is from her new cookbook, Plant-Based on a Budget (BenBella Books, 2019).
Toni says, "These make a great kid-friendly cooking project. You can invite the whole family to join in the fun. Set up a workstation that has the three main ingredients, and maybe a second station with optional additions like mini chocolate chips, coconut shreds, or chopped nuts. Just make sure to add extra peanut butter if you're adding extra ingredients."
For a variation, you can add any or all of these ingredients in step 1:
¼ cup vegan semisweet mini chocolate chips
¼ cup coconut shreds
¼ cup chopped nuts
Note: For the peanut butter, be sure to use one that's well blended, not the kind where the oil separates out.
Excerpted with permission from Plant-Based on a Budget by Toni Okamoto.

Peanut Butter Balls
Servings: 12 balls
Ingredients
1 cup old-fashioned rolled oats
½ cup creamy peanut butter
¼ cup raisins
Instructions
Add all the ingredients to a large bowl. Using your hands, mix together thoroughly.

Roll the mixture into small balls with your hands, making each about the size of a tablespoon. Place the balls on a baking sheet.

Put the baking sheet into the freezer for 30 minutes.

Remove from the freezer and eat immediately, or store in an airtight container or plastic bag in your refrigerator for up to 5 days.
Hope you enjoy this easy vegan recipe!
Share your experience