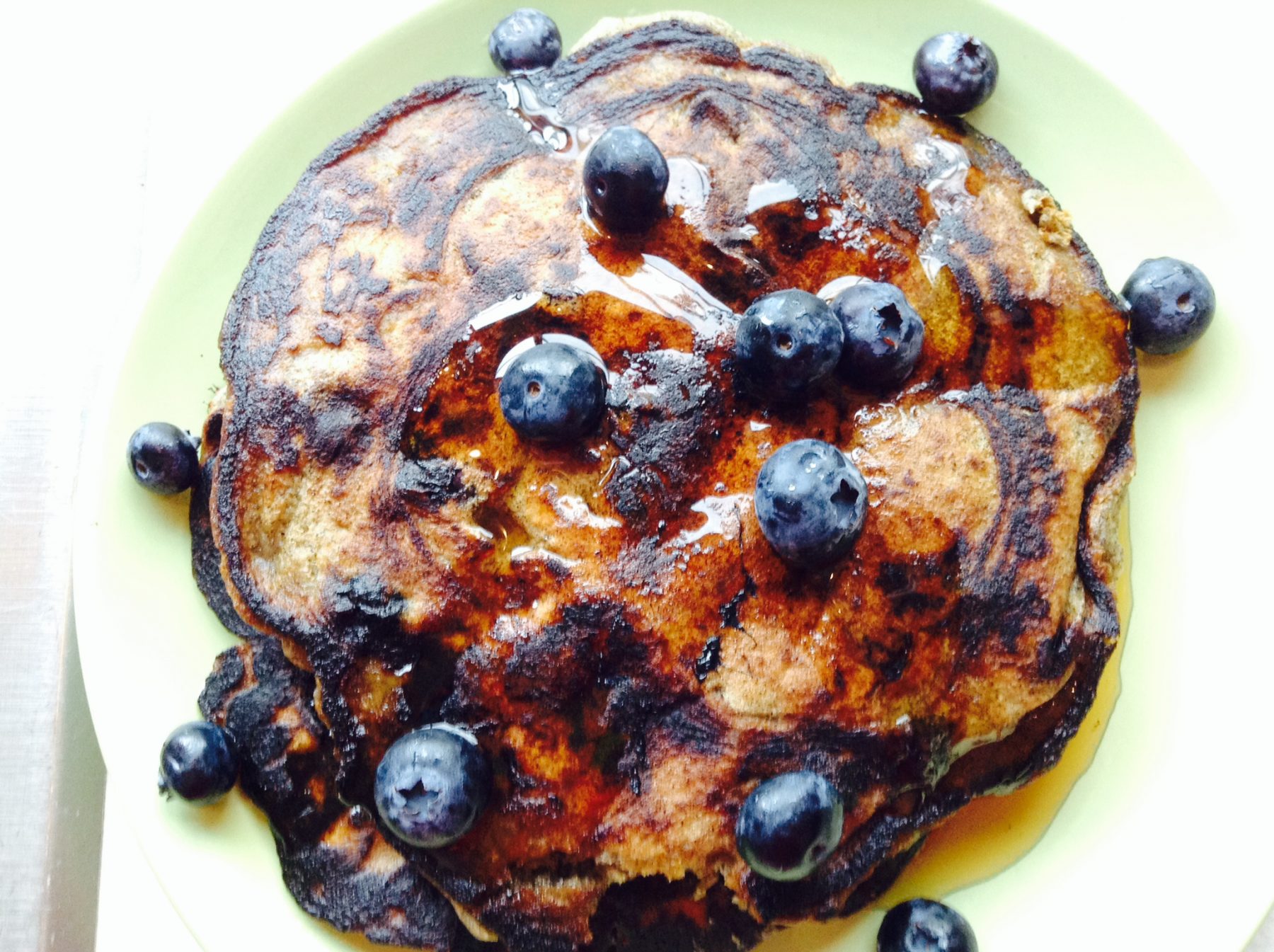 Buckwheat Pancakes
Vegan pancakes are yummy!  And easy too!
Thanks so much to our fan, Elizabeth K., for sharing her fabulous food photos for this recipe!

Buckwheat Pancakes
Ingredients
3/4 cup non-dairy milk
1 Tbsp lemon juice
1 Tbsp vegetable oil
1 Tbsp maple syrup plus more for serving
1/2 cup buckwheat flour
1 tsp baking soda
1/2 cup all purpose flour
1/2 tsp salt
Instructions
Pour a dollop of batter on a heated, oiled griddle. Cook for about 3 minutes, or until bubbles appear on the top side. Then flip!

Cook for about 3 more minutes. Squash pancake with spatula to see if any batter squishes out the sides. If it's all cooked, you're ready to eat it! Top with fruit, vegan butter and maple syrup, or vegan whipped cream.
Hope you enjoy this easy vegan recipe!
Notes
Larger, thicker pancakes will take longer to cook. You'll know it's time to flip when the bubbles on the top of the pancake have formed and then cooked solid.
Share your experience