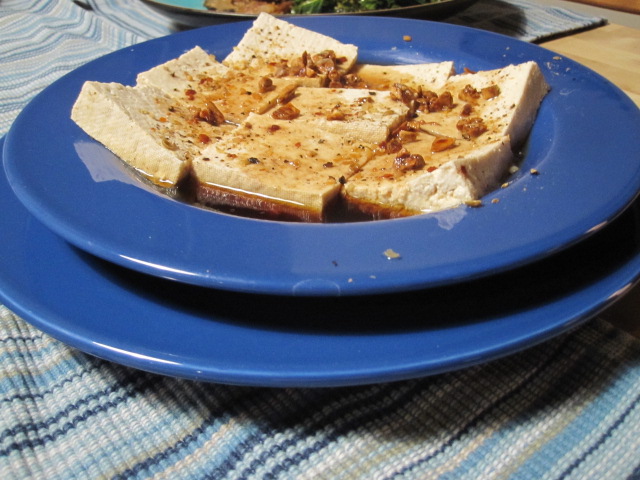 Baked Tofu (with Sesame Seeds)
This super easy vegan recipe is nutritious, delicious and packed with protein! It bakes unattended, so you can prepare the rest of the meal. Those are the kinds of recipes we love!

Baked Tofu (with Sesame Seeds)
Servings: 4
Ingredients
1 pound firm tofu
1 tablespoon sesame oil or your favorite oil
1 tablespoon freshly grated ginger root
1/8 cup Tamari
1/4 cup sesame seeds optional
Instructions
Cut the tofu in cubes or 1/4" slices.

Mix the sesame oil, grated ginger, Tamari and water in a bowl. Pour over tofu and allow to marinate several hours or overnight.

After marinating, preheat over to 350 degrees F. Place in a pan and sprinkle with sesame seeds.

Bake at 350 degrees F for 45 minutes to an hour, depending on your preference for softer or chewier tofu.
Hope you enjoy this easy vegan recipe!
Share your experience