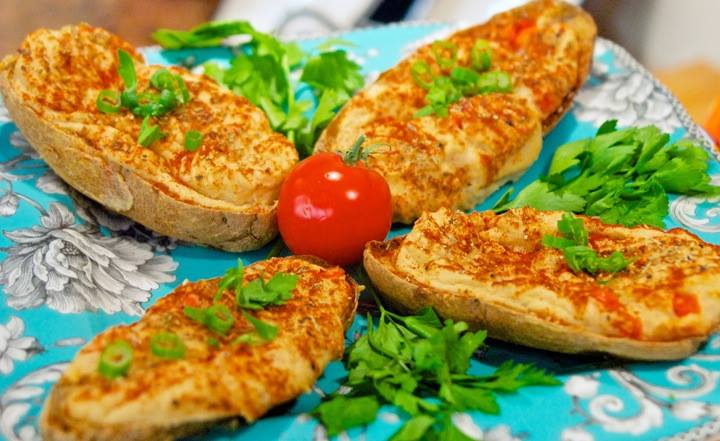 Twice Baked Potatoes
This is a delicious vegan recipe for company or entertaining. Twice baked potatoes are creamy, elegant and 100% dairy-free!
Thanks to Laura Theodore,  the one and only Jazzy Vegetarian, author of Jazzy Vegetarian Classics, for sharing this wonderful vegan recipe with us!

Twice Baked Potatoes
Servings: 6
Ingredients
3 very large russet potatoes scrubbed, baked, and cooled (see note)
1 cup cooked white beans drained and rinsed if canned
¼ cup nondairy milk plus more as needed
⅛ teaspoon garlic powder
⅛ teaspoon sea salt or Himalayan pink salt plus more as needed
2 tablespoons minced onion
2 tablespoons diced sweet red pepper
¼ teaspoon paprika
¼ teaspoon Italian seasoning
Freshly ground pepper to taste
Hope you enjoy this easy vegan recipe!
Share your experience