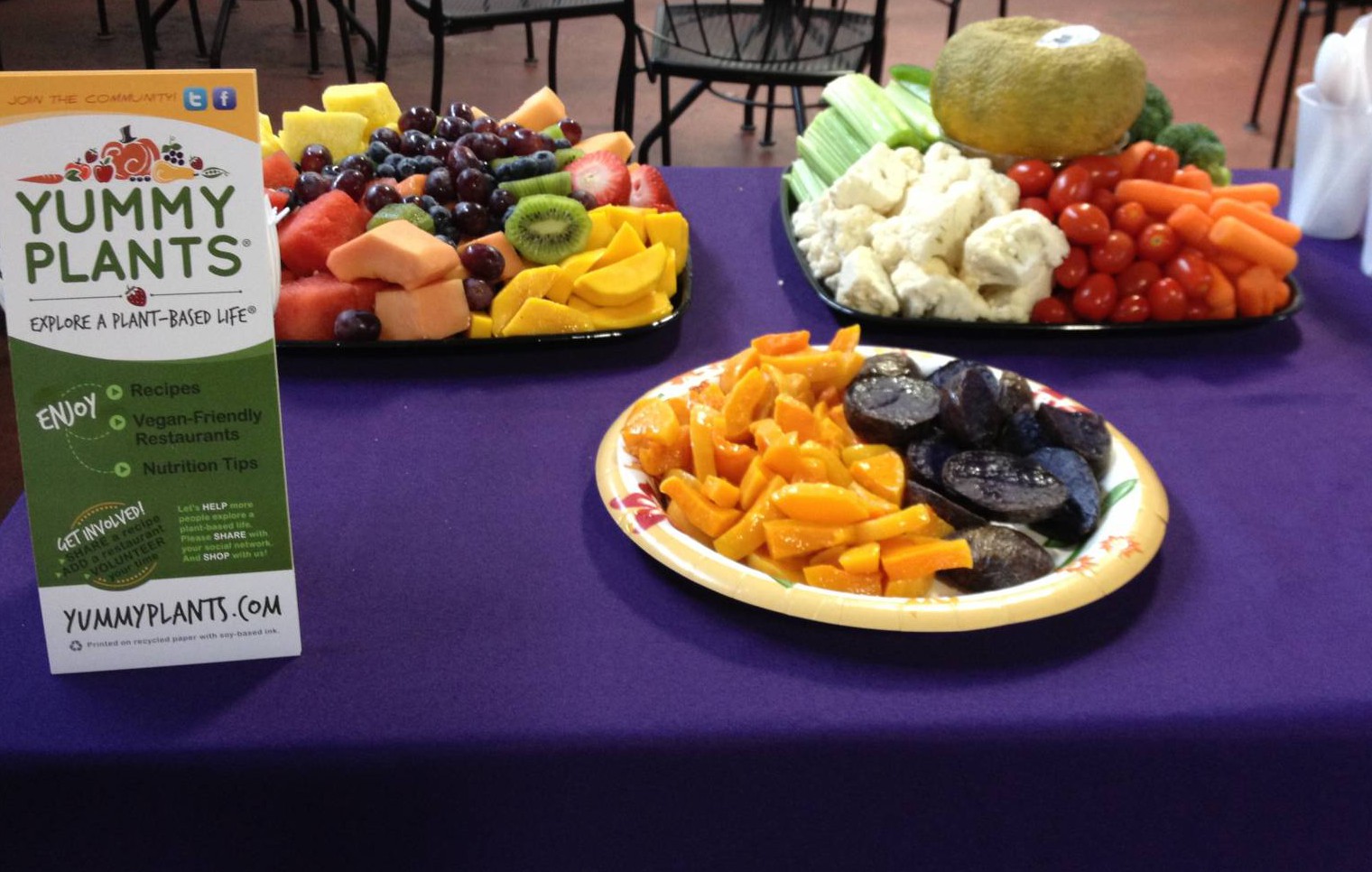 Eat the Rainbow!
Red, orange, yellow, green, blue, violet: why do we always hear "Eat the rainbow?"
Each fruit and veggie offers a different assortment of phytonutrients (nutrients from plants).  By eating a diet packed with a variety of fruits and veggies, we can get a complete range of these powerful plant compounds that help reduce inflammation, protect us from Alzheimer's, reduce our risks of certain types of cancer, and promote overall health.  According to Dr. Michael Greger's website, www.nutritionfacts.org, "Variety in a diet appears to boost the effectiveness of phytonutrients due to nutrient synergy…"   For more information from Dr. Greger about which plants contain the highest levels of antioxidants, click here: https://nutritionfacts.org/topics/phytonutrients/.
Summer is an especially easy time to follow the Rainbow Rule, with the tables at farmers' markets bursting with an incredible bounty of produce. From radiant red tomatoes (which are rich in lycopene, a potent protector of your heart health) to deep purple potatoes, there's a fruit or veggie of every stripe just waiting to be tasted.  Maybe you've never tried a cool watermelon-tomato gazpacho or made zucchini noodles to go along with your cashew alfredo sauce. Perhaps there's a beet and citrus salad that you've been meaning to try or a berry parfait with non-dairy yogurt that's been calling your name from Pinterest.  Carrots and cooked sweet potatoes have your carotene requirements covered (carotenes help protect your eyes, as well as skin and inner organs).



With the abundance of summer produce, it's easy to make a large salad that has all the colors of the rainbow.  Make a green base with spinach, kale, lettuce and add in yummy extras like broccoli, peas and avocado.  Add in orange sections, grated carrots or cooked sweet potatoes.  Yummy yellows can include special varieties of peppers, tomatoes or even steamed squash.  Radishes, beets and juicy tomatoes can stand in for the reds.  Finally, blues and violets can include cabbage, cooked beans, or blueberries/ blackberries/ cranberries sprinkled on top (or for dessert!)
Another great way to meet your colorful quota is to start out with your favorite grain, and layer your favorite raw or cooked veggies on top.  Quinoa, rice, amaranth, kamut, spelt and and bulgur make excellent bases, which can then be topped with beans, vegetables, and your favorite sauce.
Eat the rainbow of gorgeous veggies and enjoy!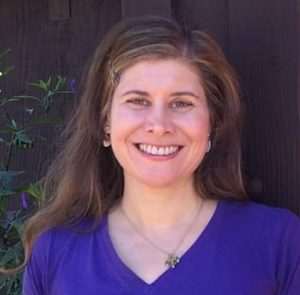 Rebecca Gilbert is the founder of Yummy Plants and the author of It's Easy to Start Eating Vegan. She's a former competitive figure skater whose switch to a vegan diet healed her chronic joint pain. Rebecca has been a featured speaker at events including the World VegFestival in San Francisco, Vegetarian Summerfest, the New York City Vegetarian Food Festival, and Paris Vegan Day. She has presented on live television and given corporate talks. Book Rebecca to speak at your organization.