Vegan on a Budget: Tips for Creating Delicious and Affordable Vegan Meals
Are you vegan on a budget? This post is for you!
Have people asked ever asked you:
"Isn't it more expensive to follow a vegan diet?"
     "Vegan snacks seem so much more expensive than traditional snacks."
     "How do you get protein without overspending your grocery budget?"
Here are some tips to help you follow a vegan diet and eat your greens in a way that leaves some green in your wallet as well.




I met Ellen Jaffe Jones, author of Eat Vegan on $4 a Day, and well-known for helping budget conscious vegans create healthy AND delicious meals.   I'm so grateful that Ellen has been kind enough to share some of her  "vegan on a budget" tips with us.
Ellen's tips:
"You can get the greatest amount of protein from beans, nuts and seeds. But protein is also available in grains like quinoa. There is so much protein in quinoa that it is extracted and put into powdered protein supplements that some athletes use. Of course, it is much cheaper to eat the source of the protein, rather than a supplement or powder. Anytime you buy food in a container or package, it will cost more.
The most cost effective way to buy beans is in bulk and in large quantities. You can buy a mason-jar or similar glass container with a rubber gasket and clamping lid so that the beans will stay fresh for up to a year. The largest bag of beans I've found is a 20 pound bag of pinto beans. This amounts to a dime for a cooked 4 ounce serving.
Dark green leafy vegetables like kale, collard and mustard greens are less expensive than processed foods like chips and other processed snacks, and they are rich in calcium. And even more important, the calcium contained in dark leafy green vegetables is very bioavailable."
Looking for more tips? For easy vegan recipes, visit the Yummy Plants vegan recipe collection.
Are you a beginner vegan? Or are you helping your loved ones easily transition to a vegan diet? Pick up a copy of It's Easy to Start Eating Vegan or visit the Start Here section.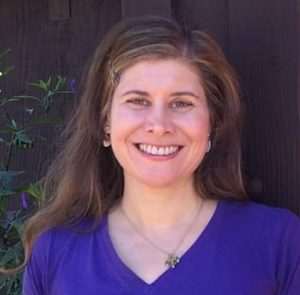 Rebecca Gilbert is the founder of Yummy Plants and the author of It's Easy to Start Eating Vegan. She's a former competitive figure skater whose switch to a vegan diet healed her chronic joint pain. Rebecca has been a featured speaker at events including the World VegFestival in San Francisco, Vegetarian Summerfest, the New York City Vegetarian Food Festival, and Paris Vegan Day. She has presented on live television and given corporate talks. Book Rebecca to speak at your organization.