Jessa Blades Gives Us the Skinny on Healthy Skin Care!
Most of us don't think about the ingredients in the skin care and body care products we buy.  But we should.  
The lotions, creams, soaps, scrubs, and hair color we apply to our bodies enter our bloodstream through our skin. If the products contain contaminants or toxins, we absorb them and they can make us sick.  Today there is a growing market for body care products that are good for our skin and make us look good too!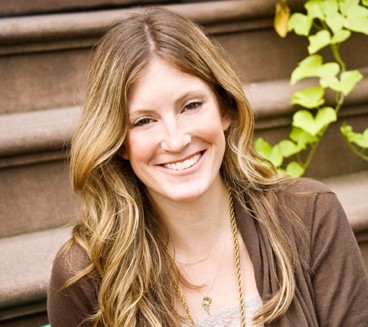 Natural Beauty Expert and Make-up Artist Jessa Blades, founder of Blades Natural Beauty, has made it her business to help women look and feel gorgeous, using only organic make-up and beauty products. Her mission is to educate women to think about what is in their personal care products.
When Jessa speaks to a group, she says, "Be curious," and encourages attendees to seek out products that create glamour and do no harm. "We need to advocate for our own health," she said.    Jessa was featured as an Eco-Hero in Glamour Magazine's 70th Anniversary Edition for her work.  Jessa works with The Campaign for Safe Cosmetics and Teens Turning Green, and environmental groups advocating for safe, natural, and organic products.
The Campaign for Safe Cosmetics supports a bill in Congress, the Safe Cosmetics Act of 2011, which requires cosmetic manufacturers to list all ingredients in their products (as some companies committed to ingredient safety and transparency already do).  The bill supports a change which gives the FDA (Food and Drug Administration) oversight to determine if the ingredients are safe.  Currently, the FDA does not deal with cosmetics so there is no government mechanism to test and regulate the components of body care products.  That's why we find trace amounts of lead in many brands of lipstick.  Horrifying!  If you want to test the safety of your personal care products, check out the Environmental Working Group's Skin Deep Cosmetics Database  to look up the safety rating ingredients in many well-known brands.  Read Jessa's "Dirty Thirty" for more information about ingredients to avoid.
If you're looking for healthier skin care options, Jessa's natural, organic, hand-crafted skin care is available on her website.  The store not only sells the products that Jessa makes, but also features a collection of Jessa's favorite products, making it easy for people to find safe products that work. Jessa has researched and tried everything and has done the hard work for you. On her site, she also has recipes for natural face scrubs made from grains, seeds, and flowers that anybody can whip up at home in a blender.
Jessa has shared one of her amazing homemade and natural recipes with the Yummy Plants community.  You can learn how to make Jessa's favorite, all natural Lavender Rose Body Powder!
Thanks, Jessa for using nature's gifts to create safe, organic beauty products designed to turn us each into natural wonders.
One Response to "Jessa Blades Gives Us the Skinny on Healthy Skin Care!"