Dairy-free Chocolate Cream Pie with "Live" Crust – YUM!
I was experimenting tonight with dairy-free desserts for holiday time.  I think I found a winner!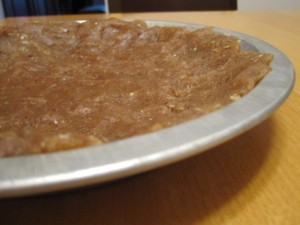 With its "live" crust of dates, soaked macadamia nuts and almonds, this dairy-free chocolate pie is actually nutritious as well as delicious. The chocolate filling is made with extra-firm silken tofu and 56% dark cacao dairy-free chocolate.
Here's the chocolate pie recipe. If you don't have the time or the equipment to make your own nut crust, you can use a ready-made graham cracker pie crust. (The ready-made crust I suggested is both kosher and vegan.)
I hope you love this recipe as much as I do!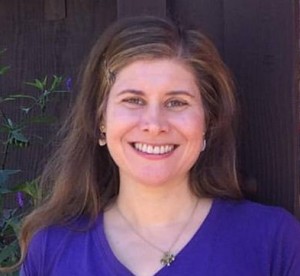 Rebecca Gilbert is the founder of Yummy Plants and the author of It's Easy to Start Eating Vegan. She's a former competitive figure skater whose switch to a vegan diet healed her chronic joint pain. Rebecca has been a featured speaker at events including the World VegFestival in San Francisco, Vegetarian Summerfest, the New York City Vegetarian Food Festival, and Paris Vegan Day. She has presented on live television and given corporate talks about healthy eating. Book Rebecca to speak at your organization.