Vegan Valentine's Day!
Get ready for a Vegan Valentine's Day! Whether this is your first year celebrating the holiday of love with a vegan or you've been vegan for years, I have a few tempting treats to make you swoon :)
I shared my favorite vegan Valentine's Day treats on Pittsburgh Today Live!
1. Endorfin Foods' Passion Bar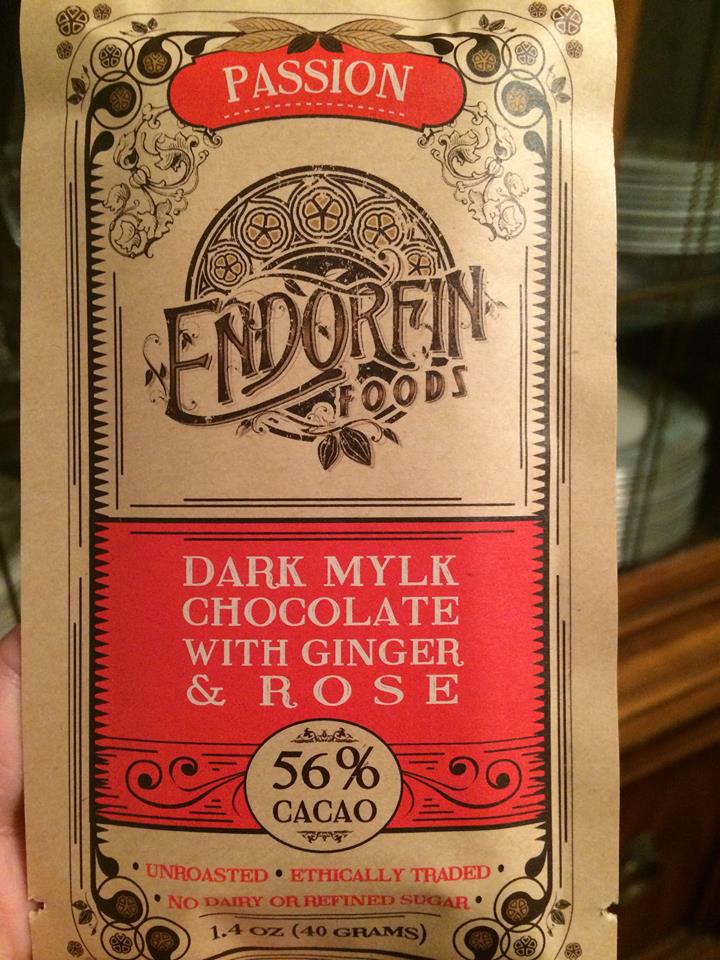 This small chocolate company based in northern California makes hand-crafted products that can be purchased as single items or a monthly vegan chocolate subscription box. All of these amazingly delicious chocolate bars and are dairy-free, soy-free, and free from refined sugars. "Chocolate alchemist" and founder, Brian Wallace creates truly unique flavor bars like the Valentine-friendly "Passion" bar featuring mylk chocolate with ginger and rose. I asked Brian to share the love this holiday with the Yummy Plants community and he's given our readers a special coupon code! Type in "yummyplants" at checkout to get 10% off and free shipping on all orders over $50!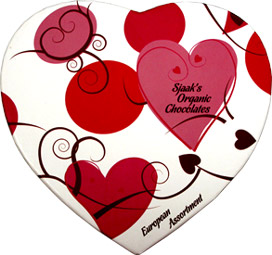 Well, really anything from Sjaak's is AMAZING. This small family business makes organic vegan "milk" and dark chocolate novelties, as well as special caramel, and nut butter filled goodies. You can find a lovely assortment of Sjaak's caramels and other vegan Valentine's Day goodies online at Sjaaks.com.
3. Make chocolate dipped strawberries with Enjoy Life dairy-free chocolate chips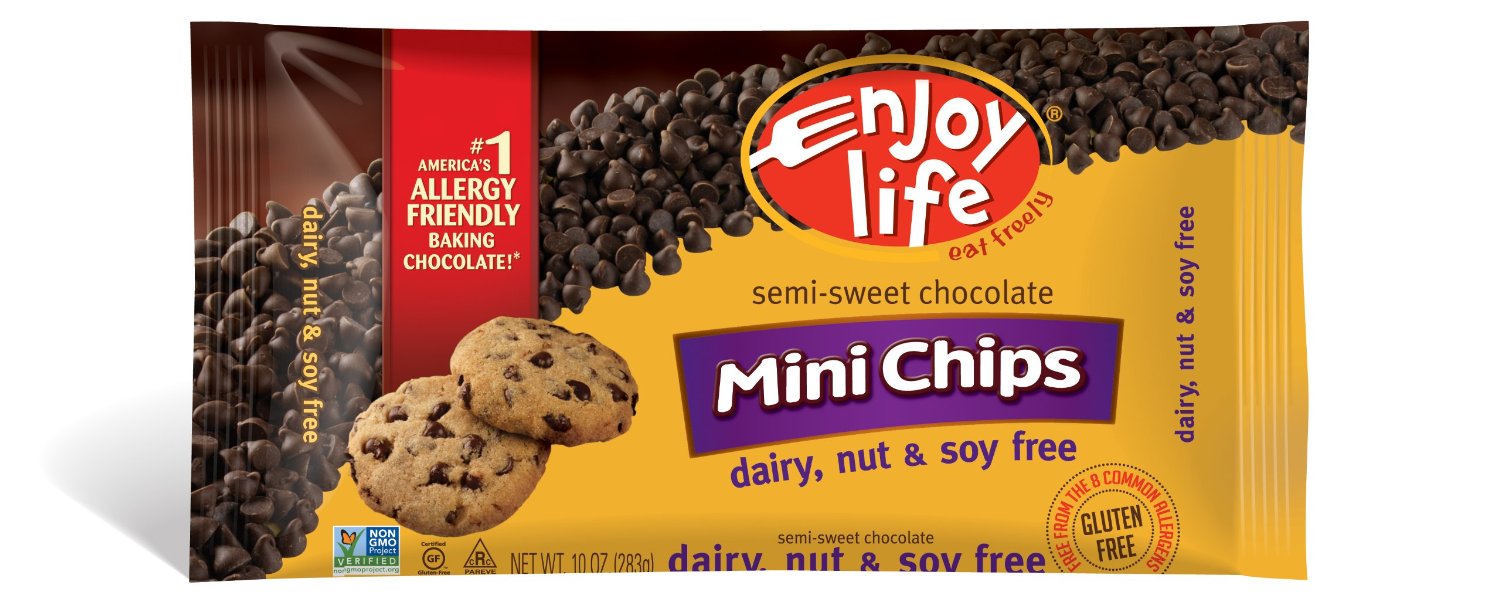 I like to use these chips because they are truly allergen free. They're certified dairy-free, soy-free and nut-free. The semi-sweet chips have a lovely light flavor and are perfect for dipping sweet strawberries :)  Here's how to make chocolate dipped strawberries:
Chef's note: You'll need a plate or tray lined with either waxed paper or a Silpat non-stick mat. Wash and dry the strawberries. (Leave the stems on and make sure the strawberries are completely dry before dipping begins). Place the chocolate chips in a microwave safe bowl and heat for 60 seconds. Stir until the chips are completely melted. Hold the strawberries by their green tops and swirl around in the chocolate until covered. Transfer dipped berries the lined plate/ tray. Once all of the strawberries have been dipped, place the tray in the refrigerator for at least 30 minutes to allow the chocolate to harden. Keep refrigerated until ready to eat.
4. Chocolove Bars have a love poem inside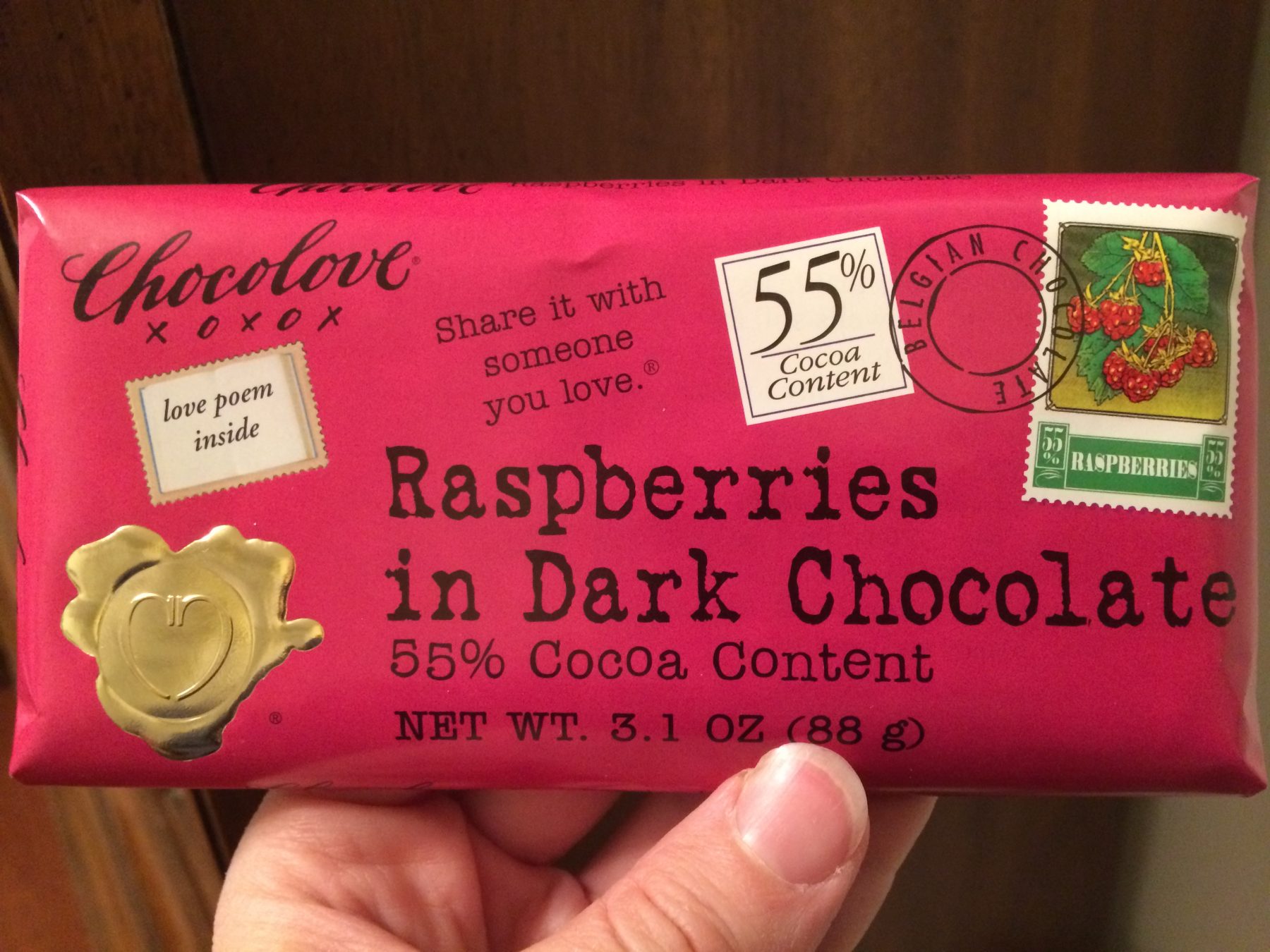 Chocolove bars are a sweet treat for the romantic in each of us… all year round. Each bar comes with a love poem! Make sure to check the ingredients. The company makes 24 flavors and some of them do contain dairy.  These bars are cute, delicious and widely available if you need a last minute gift idea ;) Chocolove bars are available at many retailers, including most Whole Foods markets.
For more information about vegan snacks, including vegan CHOCOLATE :), visit my vegan Food Reviews section.
And if you'd like to make something sweet for your sweetie, you'll find some great vegan dessert recipes in the Yummy Plants vegan recipes collection.
Wishing you a sweet Valentine's Day!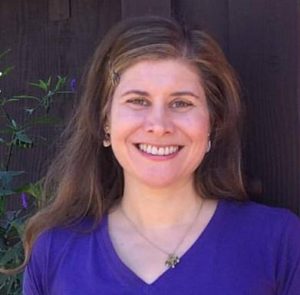 Rebecca Gilbert is the founder of Yummy Plants and the author of It's Easy to Start Eating Vegan. She's a former competitive figure skater whose switch to a vegan diet healed her chronic joint pain. Rebecca has been a featured speaker at events including the World VegFestival in San Francisco, Vegetarian Summerfest, the New York City Vegetarian Food Festival, and Paris Vegan Day. She has presented on live television and given corporate talks. Book Rebecca to speak at your organization.