Vegan friendly restaurant
Saravanaa Bhavan - Sunnyvale, California
Get the Details!
Location: 1305 S Mary Street, Sunnyvale, California

(408) 616-7755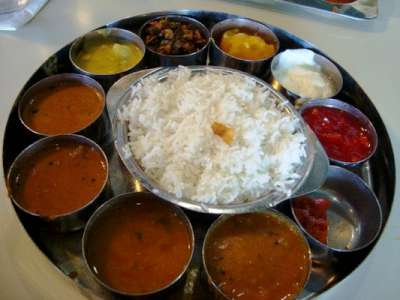 This is probably the most well-known and high-value South Indian joint in the South Bay. And I like that it's cheap.
It's an inexpensive, bustling, authentic South Indian eatery.  Come for the experience.
Note for vegans: most South Indian food is vegan by default and non-vegan dishes will be highlighted for their use of butter/ghee/yogurt/etc. If in doubt, just ask.
Let us know what you think about this awesome vegan friendly restaurant: Saravanaa Bhavan in Sunnyvale, California.