Vegan friendly restaurant
Papaya's Natural Foods and Cafe - Kapa'a, Hawaii
Get the Details!
Location: 4-831 Kuhio Highway B-8, Kapa'a, Hawaii

(808) 823-0190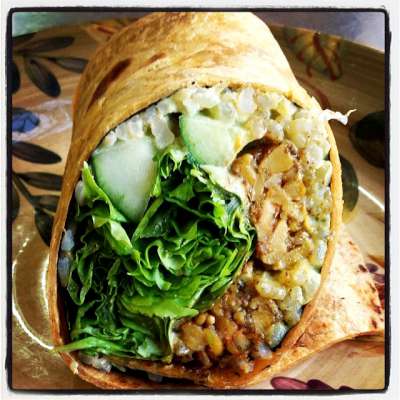 Papaya's is Kauai's largest natural and organic grocery store offering groceries, an extensive refrigerated and frozen food section, bulk food, herbs and spices, fresh local and organic produce, organic beer and wine, vitamins, herbs, beauty and body care products, specialty products and eclectic gifts. Papaya's loves fresh, organic, locally-sourced produce and products and they support over 100 local vendors and farmers on Kauai and the other Hawaiian Islands. Stop at the awesome cafe for a vegan bite!
Let us know what you think about this awesome vegan friendly restaurant: Papaya's Natural Foods and Cafe in Kapa'a, Hawaii.