Vegan friendly restaurant
Native Foods Cafe - San Diego, California
Get the Details!
Location: 3369 Rosecrans Street (Loma Square), San Diego, California

(619) 225-1155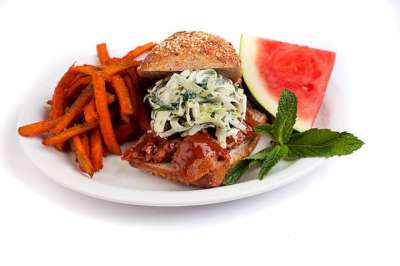 Native Foods Café has fast-casual vegan food made daily from scratch. They offer hearty dishes, delicious desserts and homemade beverages. The entire menu is 100% plant-based. Native Foods Cafe strives to statisfy diners looking for great-tasting food... both vegetarians and meat-eaters alike.  They have other locations in California, Colorado, Oregon, Chicago and Washington D.C.
Let us know what you think about this awesome vegan friendly restaurant: Native Foods Cafe in San Diego, California.