Vegan friendly restaurant
An Lac Vegan Restaurant - Cabramatta, Australia
Get the Details!
Location: 94B John Street, Cabramatta, Australia

02 9727 5116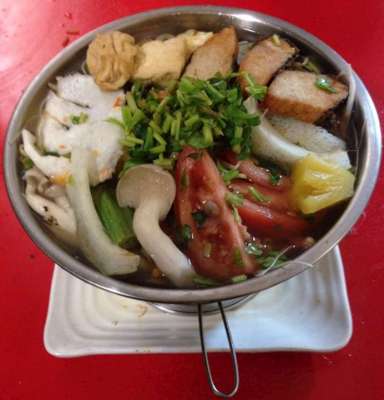 An Lac Vegan is a Vietnamese restaurant in the south western suburb of Sydney - Cabramatta. They serve delicious meat-free meals. They serve traditional Vietnamese dishes with an amazing range of soy imitation meats: fish, chicken, pork, beef, shrimp and duck. Try the traditional sour soup and the lemongrass veggie chicken. Eat in or take away.
Let us know what you think about this awesome vegan friendly restaurant: An Lac Vegan Restaurant in Cabramatta, Australia.