Vegan friendly restaurant
Fountain Vegetarian - Bella Vista, Australia
Get the Details!
Location: G1/No.5 Celebration Drive, Bella Vista, Australia

02-9629 1881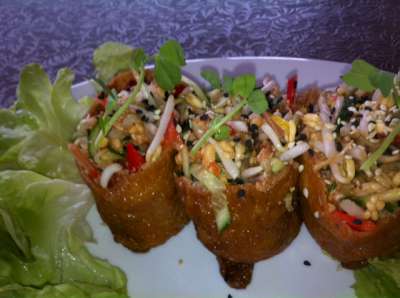 Fountain Vegetarian's menu offers gourmet vegan (some vegetarian) entrees, soups, salad rolls, noodles, desserts and teas. They are open for dinner only. Lunch hours are reserved for group bookings and events. Fountain Vegetarian has banquet facilities for in-house events as well as special catering.
Let us know what you think about this awesome vegan friendly restaurant: Fountain Vegetarian in Bella Vista, Australia.