Vegan FAQ – Protein, Cheese and More!
Ready to try something new? Change your diet, change the world. Let's learn how to eat more plants!
Looking for more than vegan FAQ? If you'd like tips and articles about what to eat as a beginner vegan, visit my Start Here page.
---
Q: If I'm not eating meat, where will I get my protein?
A. Surprise, all plants contain protein! Heavy hitters include beans and legumes. Vegan Bodybuilders Robert Cheeke and Derek Treesize share their plant-based protein tips.
Q: What can I eat as a vegan?
A: A vegan diet has substitutes for all animal-based products. Today, there's a plant-based version of EVERYTHING: ice cream, caramel, bacon cheeseburgers…anything. You can easily replace familiar foods with vegan versions. With so many yummy vegan alternatives, it's easy to move away from dairy, meat and honey, and flip to delicious plant-based alternatives.
Q: Do I need to take any supplements?
A: Doctors recommend that people following a vegan diet take a daily B12 supplement.
Q: What are the health benefits of a vegan diet?
A: A vegan diet is heart-healthy. Plants are free from cholesterol. Learn about the health benefits of a plant-based diet.
Q: How can I bake without eggs?
A: No problem! There are many alternative binders and leavening agents including flax seeds, packaged powders, applesauce and bananas.
Q: How do I give up cheese?
A: There is melty, delicious vegan cheese made from ingredients like cashews and coconut oil. You can still even eat mac and cheese :) Visit the common vegan brands page and product reviews to learn more.
Q: If I stop drinking milk, where will I get my calcium?
A: Plants have calcium and they offer a big bonus: plant-based calcium is cholesterol-free, has less fat, and with few exceptions, is better absorbed than animal-based calcium.
Q: Isn't it expensive to buy vegan foods?
A: Heck no! Just as with non-vegan foods, it's the choices you make that count. Skip the packaged foods. Beans, legumes, fruits and vegetables form the base of vegan eating and cost much less than meat.
Are there questions I didn't answer here? If you'd like me to add to the Vegan FAQ, please contact me.
You can do this! Beginning as a vegan is easy, it's yummy and you have a ton of delicious food options. For more tips, check out my book, It's Easy to Start Eating Vegan.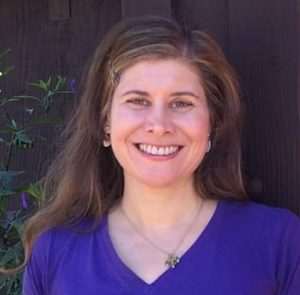 Rebecca Gilbert is the founder of Yummy Plants and the author of It's Easy to Start Eating Vegan. She's a former competitive figure skater whose switch to a vegan diet healed her chronic joint pain. Rebecca has been a featured speaker at events including the World VegFestival in San Francisco, Vegetarian Summerfest, the New York City Vegetarian Food Festival, and Paris Vegan Day. She has presented on live television and given corporate talks. Book Rebecca to speak at your organization.