Choices for a new world – I choose love
In times of great challenges, the seeds of choice are planted in all of us. The time before us is unknown. The time we knew is gone. I recognize that I have choices in front of me – right now. I can act out of fear or I can act out of the Love that unites us all.
I ask myself: what kind of future do I want to create?
I believe in a world filled with love.
I believe in a world with a foundation of equality.
I believe in a world that holds compassion, right use of power, and right action as a foundation.
Since the future is created by infinite moments of NOW, I choose to act NOW. And I choose love.
I merge into the source of all Love, which goes by many names in many cultures: The love that is the Oneness of all things, beyond time and space, limitless, everything and no thing.
And although I am just a human, like all of us, I also have a spark of the Divine. And I ask that spark within me to speak for me, as me, as part of the One Love. Through my human self, I intend I am love… in all of my words, in all of my thoughts, and in the culmination of every action I take. I affirm that to the best of my ability, I choose to act in all ways, small and large, with the intention of right action and right use of power to help bring about a world based on a foundation of love.
And then woosh – I let my prayer go into the heavens to be woven into this earthly experience for the greatest good of all.
If this message resonates with you, then hear me:
You were born for this time. Humanity has been waiting for this shift. You can do this. You are love. You are whole, pure, complete, and ready. You have choices.
Be the love that you are. And I promise, that will change this world.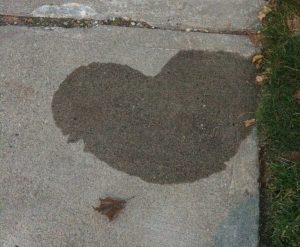 This post is dedicated with gratitude to the one who taught me that love is indeed all there is.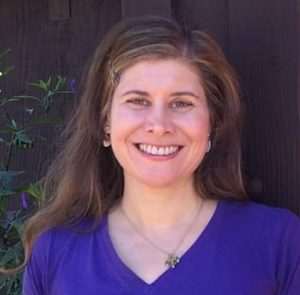 Rebecca Gilbert is the founder of Yummy Plants and the author of It's Easy to Start Eating Vegan. She's a former competitive figure skater whose switch to a vegan diet healed her chronic joint pain. Rebecca has been a featured speaker at events including the World VegFestival in San Francisco, Vegetarian Summerfest, the New York City Vegetarian Food Festival, and Paris Vegan Day. She has presented on live television and given corporate talks. Book Rebecca to speak at your organization.