Beginner Vegan: What Can Vegans Eat?
"What should a beginner vegan eat?" I get asked this question often. And my answer is tailored to each person: Make a list of what you normally eat for breakfast, lunch, and dinner. Then buy vegan swaps of those items. Eating familiar foods, (made from new ingredients), will help make the transition to a vegan diet easier. Not sure how to find vegan cheese or vegan burgers? Check out my common vegan brands page.
---
For more vegan videos, visit the Yummy Plants YouTube channel.
So, let's get started. What can vegans eat? These articles offer tips to ease you into a vegan diet:
Looking for more beginner vegan info? See the vegan FAQ.
Note: A vegan diet has substitutes for all animal-based products. You can easily find melty cheese pizzas, juicy cheeseburgers and salted caramel ice cream made from plant-based ingredients.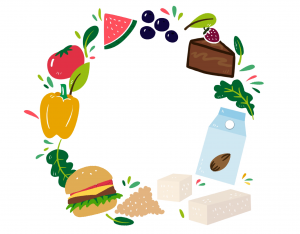 What to Cook?
It's easy to start eating vegan. Here are some of my favorite recipes:
I've curated an entire vegan recipe collection that includes my own recipes from the It's Easy to Start Eating Vegan book, as well as delicious vegan recipes from my Chef friends. Vegan and Gluten-free? I've got you covered. There's a recipe category for gluten-free recipes as well.
What to Buy?
I keep a freezer full of my favorite veggies (corn, broccoli, peas, cauliflower) so I can mix in frozen veggies to whatever I'm making for a healthy and delicious meal in a snap.
And of course, there's always a place in my life for convenience foods. Check out the common vegan brands page to learn who makes vegan products for meat alternatives, dairy alternatives, and vegan snacks.
For more suggestions about packaged/ frozen vegan foods that are easy to find, check out my complete food reviews section.
Looking for tips about vegan protein sources and supplements? Check out my Vegan FAQ page.
You can do this! Beginning as a vegan is easy, it's yummy and you have a ton of delicious food options.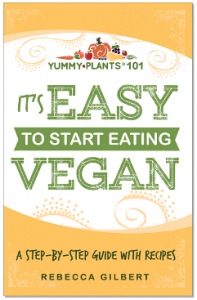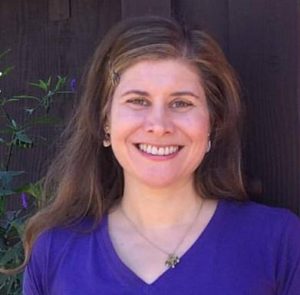 Rebecca Gilbert is the founder of Yummy Plants and the author of It's Easy to Start Eating Vegan. She's a former competitive figure skater whose switch to a vegan diet healed her chronic joint pain. Rebecca has been a featured speaker at events including the World VegFestival in San Francisco, Vegetarian Summerfest, the New York City Vegetarian Food Festival, and Paris Vegan Day. She has presented on live television and given corporate talks. Book Rebecca to speak at your organization.