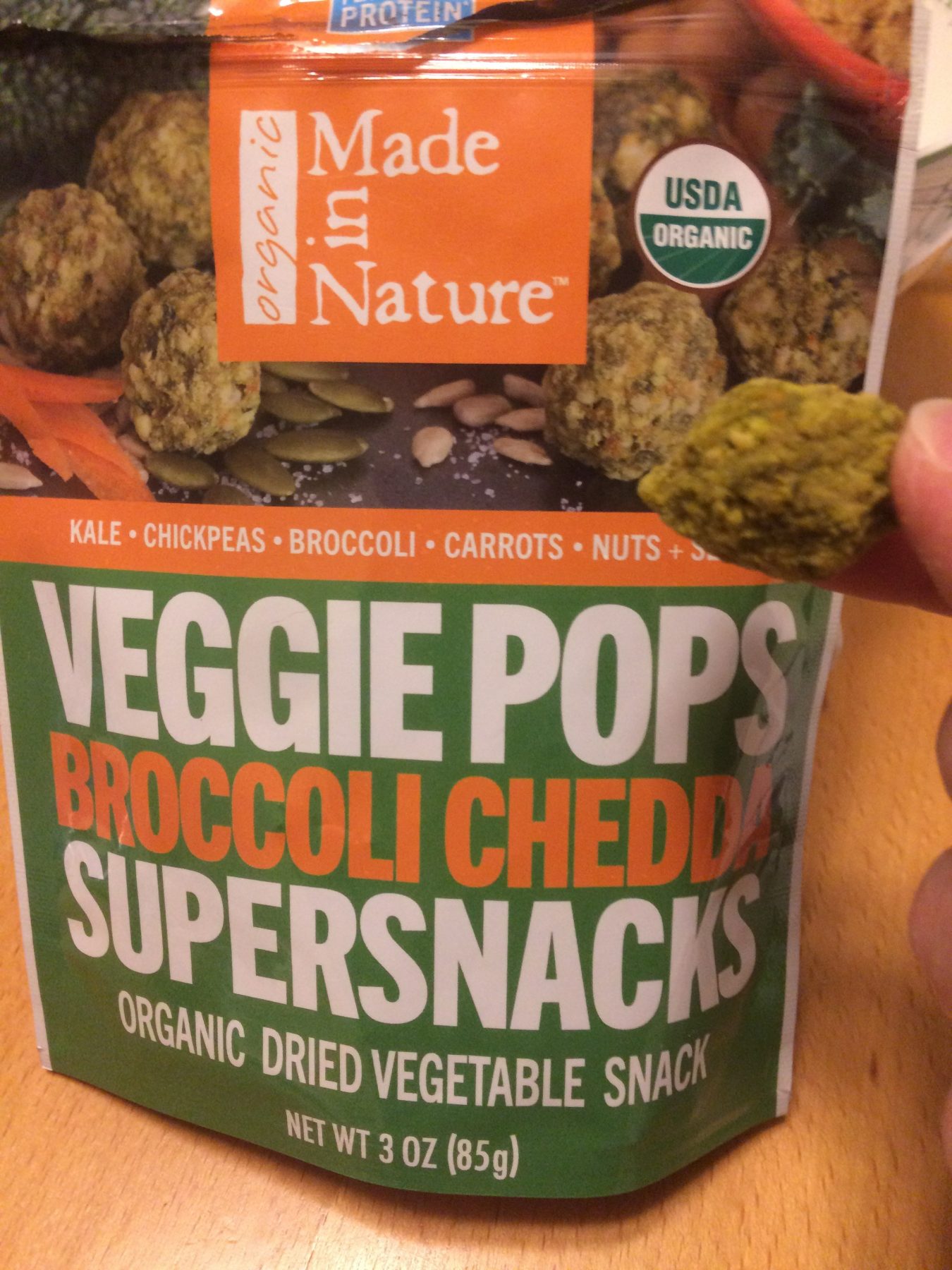 Veggie Pops by Made in Nature
Made in Nature has over 50 varieties of super snacks that are all USDA Certified Organic and Vegan.
I just got to try their 
Veggie Pops
which are crunchy, savory and super yummy!
The current flavors are "Sour Cream" & Onion, Broccoli Chedda, and Salt & Pepper.
Here's what I like about these products:
Veggie Pops are made with real, whole foods like kale, chickpeas, cauliflower, bell peppers, nuts, seeds and spices.
Veggie pops are made without any added oils or sugar. They're just real food :)
They're a healthy snack. Each serving has 7-8 grams of protein and 4 grams of fiber.
They're organic – and that means we're keeping pesticides out of the groundwater!
For more info about all of their products, visit their
website
. Happy snacking!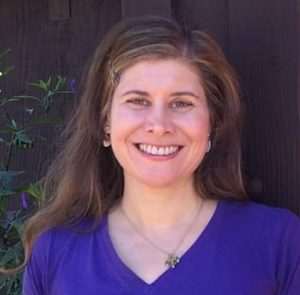 Rebecca Gilbert is the founder of Yummy Plants and the author of It's Easy to Start Eating Vegan. She's a former competitive figure skater whose switch to a vegan diet healed her chronic joint pain. Rebecca has been a featured speaker at events including the World VegFestival in San Francisco, Vegetarian Summerfest, the New York City Vegetarian Food Festival, and Paris Vegan Day. She has presented on live television and given corporate talks. Book Rebecca to speak at your organization.