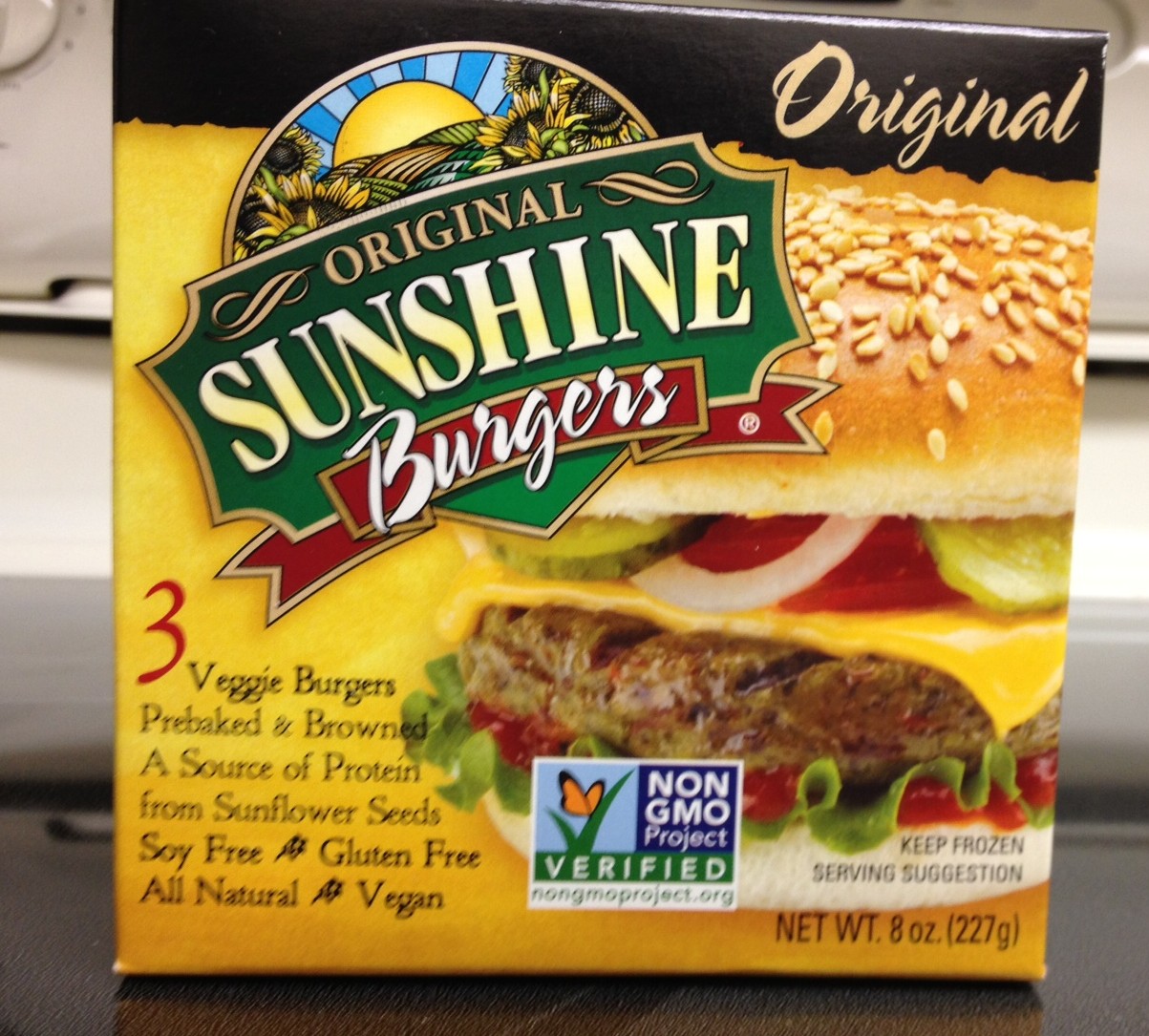 Vegan Sunshine Burgers!
Sunshine Burgers are organic veggie burgers made from sunflower seeds!  These super yummy vegan AND gluten-free frozen patties come in four flavors: Original (onion and garlic-free), Southwest, Garden Herb and Barbecue.  I love that they're made entirely with whole grains and ground up sunflower seeds.  The original flavor contains just five ingredients: ground raw sunflower seeds, brown rice, carrots, herbs and sea salt.  Sunshine Burgers are truly simple deliciousness at its best.
Sometimes I just pop them in the microwave and eat them as a snack.  Sometimes I fry them in a pan and melt some vegan cheese on top… YUM!  These vegan gluten-free veggies burgers are pre-cooked, so all you really need to do is reheat them.
Since Sunshine Burgers are frozen, there's no easy way to purchase them online.  I checked both our local Whole Foods and Trader Joe's, and it seems that in my area only Whole Foods is carrying Sunshine Burgers.
I hope you can find these Sunshine Burger products in your area.  They're such a great option for a quick and easy protein packed meal.  I brought them to a cookout over the summer, and they were big hit with the entire group.  And enjoying these crunchy, nutty burgers definitely brings a little sunshine into my day!