Vanilla Frosting from Cherrybrook Kitchen!
If you don't have time to make vegan frosting form scratch, you can now buy vegan vanilla frosting mix :)
I'm excited to find this vegan frosting mix in the stores now! My birthday cake had Vanilla Frosting by Cherrybrook Kitchen… and it was amazing! It had a great creamy texture and a super yummy flavor. Grateful to have a frosting that is delicious for family and friends that I can eat too!




Cherrybrook Kitchen makes foods specifically for people with food allergies.  All of their cookie mixes and frostings are egg-free, dairy-free, peanut-free, tree-nut free, and kosher!   You can buy vegan vanilla frosting is super rich and creamy… and it's a great option for cakes at a peanut-free school.
YUM!  Thanks Cherrybrook Kitchen for making sweet treats for all of us :)
For more vegan dairy product reviews, check out my Food Reviews section. For more information about common vegan brands, visit the online supplement to my book, It's Easy to Start Eating Vegan. And if you're a beginner vegan, or exploring, welcome! The Start Here: Beginner Vegans – Start a Vegan Diet page is made just for you :)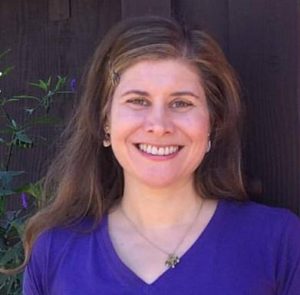 Rebecca Gilbert is the founder of Yummy Plants and the author of It's Easy to Start Eating Vegan. She's a former competitive figure skater whose switch to a vegan diet healed her chronic joint pain. Rebecca has been a featured speaker at events including the World VegFestival in San Francisco, Vegetarian Summerfest, the New York City Vegetarian Food Festival, and Paris Vegan Day. She has presented on live television and given corporate talks. Book Rebecca to speak at your organization.