Califia Farms Peppermint Mocha Latte
Oh my chocolate minty goodness, this limited edition Califia Farms Peppermint Mocha Latte coffee with Almond Milk has been one of my favorite treats of the season. It tastes like a melted After Eight mint, but dairy-free and with a coffee kick!
It had the perfect sweetness level and creamy texture. I felt like I was swimming in rich, deep chocolate yumminess WITHOUT any aftertaste or chalky sticky feeling.
Here's what I love about this vegan chocolate mint coffee drink:
It is SO yummy!!!!! I could seriously drink the whole bottle in one sitting :)
The caffeine strength is mild, so I didn't get jittery.
It's made with real cane sugar (no high fructose corn syrup).




Plus the Califia Farms company has a strong commitment to sustainability. It makes my heart happy to enjoy my treat and also know I'm supporting a company that supports people and the planet.
Thanks, Califia Farms for making this chocolate delight for all us in a way that's peaceful for the animals, the people, and the planet :)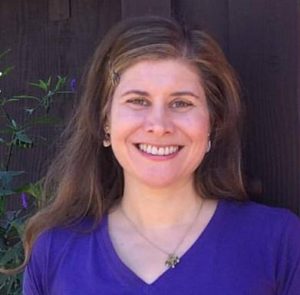 Rebecca Gilbert is the founder of Yummy Plants and the author of It's Easy to Start Eating Vegan. She's a former competitive figure skater whose switch to a vegan diet healed her chronic joint pain. Rebecca has been a featured speaker at events including the World VegFestival in San Francisco, Vegetarian Summerfest, the New York City Vegetarian Food Festival, and Paris Vegan Day. She has presented on live television and given corporate talks. Book Rebecca to speak at your organization.