Vegan Butter – Miyokos
If you're new to vegan, you may not have heard of the butter from Miyokos, Tomorrow's Creamery. This vegan dairy company is the brainchild of Miyoko Schinner, author of Artisan Vegan Cheese, and her products are amazing.
Here's what I love about the Miyokos Creamery vegan butter:




Miyokos vegan butter product is widely available both in stores and online. I've seen it at Target, Whole Foods, my local Coop and it is also available through the Miyokos website, and Vegan Essentials. If you need to ship it, you can stock up and store them frozen for months :)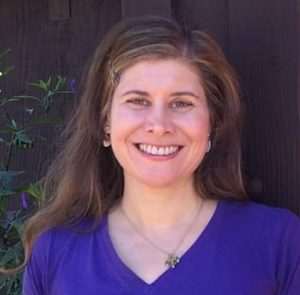 Rebecca Gilbert is the founder of Yummy Plants and the author of It's Easy to Start Eating Vegan. She's a former competitive figure skater whose switch to a vegan diet healed her chronic joint pain. Rebecca has been a featured speaker at events including the World VegFestival in San Francisco, Vegetarian Summerfest, the New York City Vegetarian Food Festival, and Paris Vegan Day. She has presented on live television and given corporate talks. Book Rebecca to speak at your organization.