So Delicious Dairy Free Low Sugar Vegan Ice Cream
I found some low sugar vegan ice cream!
I've been vegan, eating fresh fruits and veggies for so many years now that my taste buds have actually changed.  Fruits taste super sweet and I just can't eat heavily sugared foods anymore.  But some things never change, and during the blazing days of summer, I still crave delicious non-dairy ice creams to help cool me down.  I've been searching for a vegan ice cream that's delicious and not too sweet…
Look what I found in the vegan ice cream section: No Sugar Added pints and chocolate fudge treats from So Delicious Dairy Free!




Why I love these low sugar vegan ice creams:
Rich, creamy and perfectly sweet (not too sweet!)
5 awesome flavors: chocolate, mint chip, toasted almond chip, vanilla bean, butter pecan
Naturally sweetened with monk fruit, so there's less than 1g of sugar per serving
Organic coconuts and certified non-GMO ingredients
I'm so grateful to So Delicious Dairy Free for making my journey on a vegan diet SO Delicious!




For more vegan dairy product reviews, check out my Food Reviews section. For more information about common vegan brands, visit the online supplement to my book, It's Easy to Start Eating Vegan. And if you're a beginner vegan, or exploring, welcome! The Start Here: Beginner Vegans – Start a Vegan Diet page is made just for you :)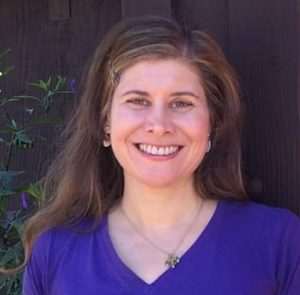 Rebecca Gilbert is the founder of Yummy Plants and the author of It's Easy to Start Eating Vegan. She's a former competitive figure skater whose switch to a vegan diet healed her chronic joint pain. Rebecca has been a featured speaker at events including the World VegFestival in San Francisco, Vegetarian Summerfest, the New York City Vegetarian Food Festival, and Paris Vegan Day. She has presented on live television and given corporate talks. Book Rebecca to speak at your organization.