So Delicious Barista Style Coconut Milk Creamer Review
UPDATE:
So Delicious has stopped making this vegan creamer product. But the Milkadamia nut milk foams (made from macadamia nuts – YUM!)  Elmhust nut milks also foam. Note: I use the Milkadamia unsweetened. It has a full mouth feel like creamer and it's already slightly sweet. Milkadamia makes a sweetened version too.
---
Old review of discontinued product
Do you miss your foamy cappuccinos and caffe lattes?  I just found a non-dairy vegan creamer to make a fabulous cappuccino with plenty of froth!  The new So Delicious brand Barista Style non-dairy creamers are the crème de la crème – coconut crème, that is!




I have a home frother and usually just settle for heated non-dairy milk.  But the new Barista Style Coconut Milk creamer creates foam so thick I can eat it with a fork!
Why I love this product:
1)      It's certified Non-GMO.
2)      It's made without artificial flavors or high fructose corn syrup.
3)      It's free from soy, trans fats and any dairy derivatives (including casein).
4)      It comes in aseptic packaging so I can leave it at my desk at work until I need it.
5)      IT FOAMS!!!!!!!!!!!!!
I must admit, as thrilled as I was to find that I could foam this creamer and actually eat it after finishing my coffee, I was even more excited to find that I could use it to make creamy drinks for happy hour!  These So Delicious Barista Style creamers make a fabulously yummy White Russian, Kahlua and "Cream" and Pina Colada!  (Check Barnivore.com for more vegan drink recipes and info).




I found two other yummy new flavors, a French Vanilla coconut creamer (slightly sweeter), and an unsweetened Vanilla coconut milk that's totally sugar free!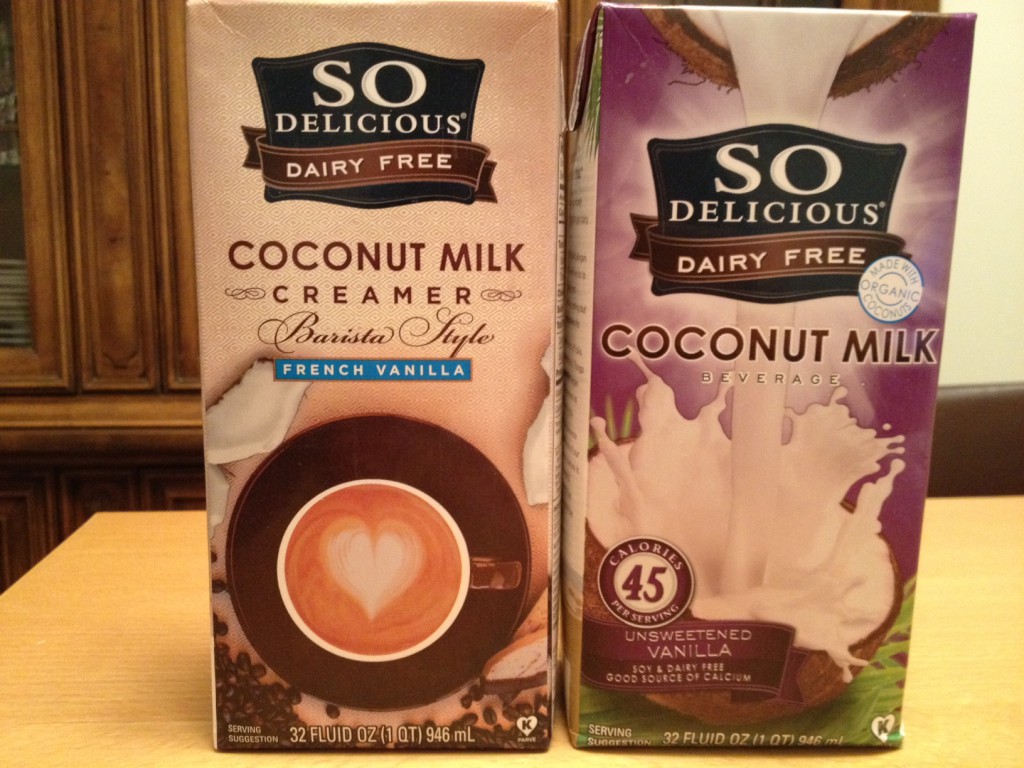 Product facts:
The original flavor of the Barista Style creamer contains 1 gram of sugar per serving as evaporated cane juice.  The French Vanilla Barista Style creamer contains 4 grams of sugar per serving, and the unsweetened Vanilla coconut milk has 0 grams of sugar and a light vanilla flavor.  I'm also still a huge fan or their original unsweetened coconut milk beverage in the green package!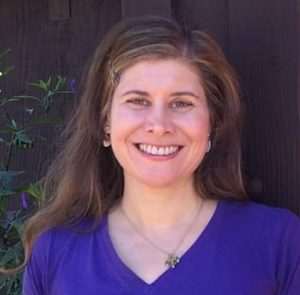 Rebecca Gilbert is the founder of Yummy Plants and the author of It's Easy to Start Eating Vegan. She's a former competitive figure skater whose switch to a vegan diet healed her chronic joint pain. Rebecca has been a featured speaker at events including the World VegFestival in San Francisco, Vegetarian Summerfest, the New York City Vegetarian Food Festival, and Paris Vegan Day. She has presented on live television and given corporate talks. Book Rebecca to speak at your organization.