Nature's Path Vegan Gluten Free Waffles
I was looking for some quick breakfast ideas and found these beauties in the freezer section: Chocolate Chip Vegan Gluten Free Waffles from Nature's Path.
Here's what I like about them:
They're organic! (I can help keep pesticides out of the groundwater.)
They're super quick to make… just 2-3 min in the toaster oven.
They're so yummy! I topped with vegan butter, maple syrup and freshly sliced banana. Mmmmm!




Thanks to these yummy vegan gluten free waffles, I may decide to become a morning person. Or… maybe I'll just eat them for dinner :D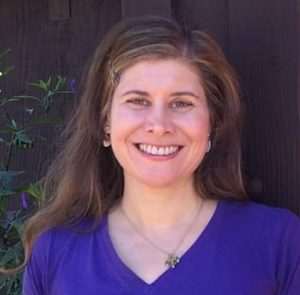 Rebecca Gilbert is the founder of Yummy Plants and the author of It's Easy to Start Eating Vegan. She's a former competitive figure skater whose switch to a vegan diet healed her chronic joint pain. Rebecca has been a featured speaker at events including the World VegFestival in San Francisco, Vegetarian Summerfest, the New York City Vegetarian Food Festival, and Paris Vegan Day. She has presented on live television and given corporate talks. Book Rebecca to speak at your organization.