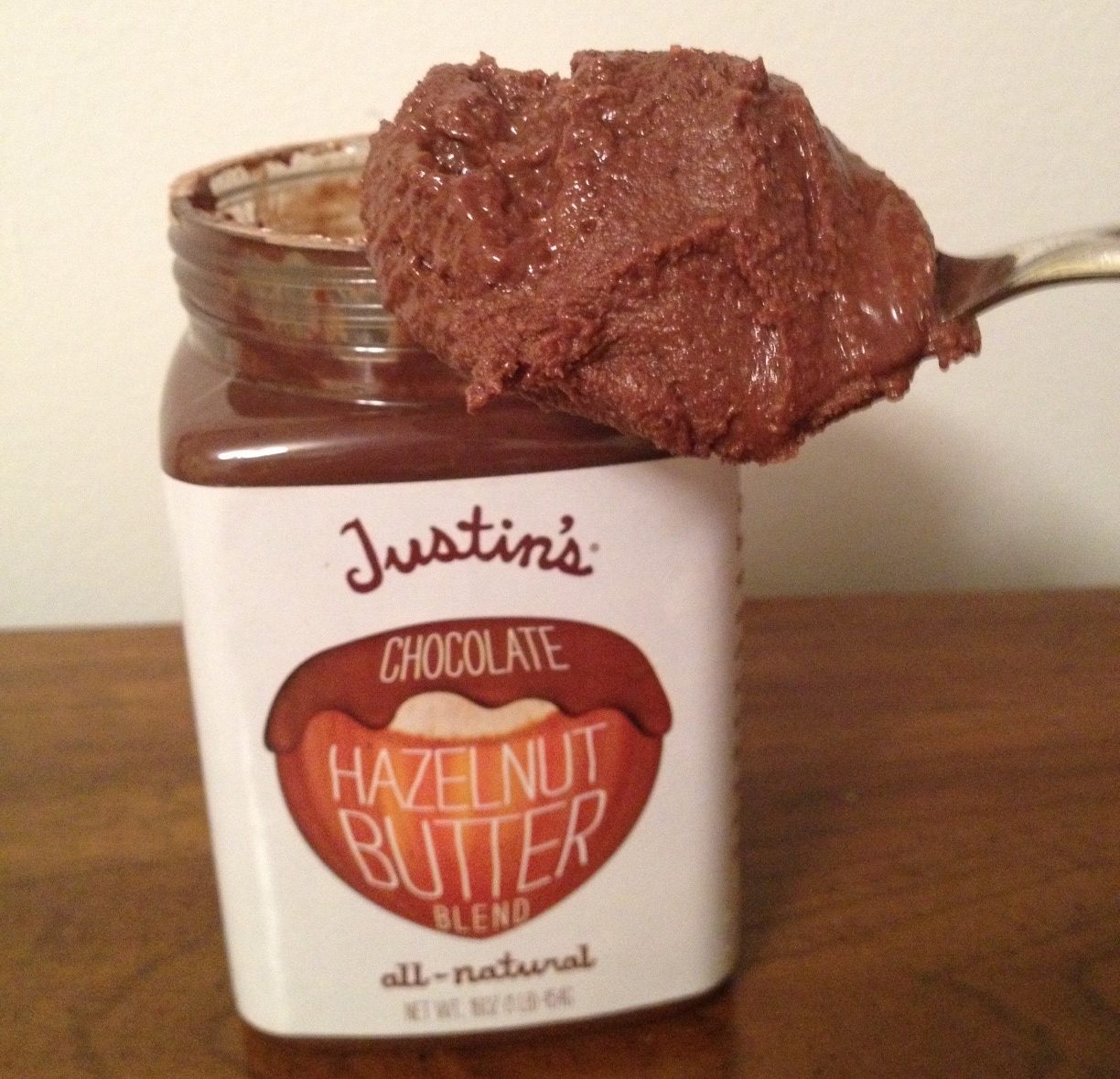 Justin's Chocolate Hazelnut Butter is Vegan!
Can you believe that all of this chocolate-hazelnutty goodness is vegan???!
I happened to meet Justin from Justin's Nut Butters at the DC airport when we were both flying to Pittsburgh.  (Justin is one of the nicest guys in the world!   Watch our interview on YouTube or at the bottom of this review).  He told me that Nutella has 60% more sugar than his chocolate hazelnut product – yikes!  Glad I found out about Justin's :)
Yum factors for Justin's chocolate hazelnut butter:
SUPER creamy
Rich chocolate flavor that has the perfect level of sweetness
Organic and fair-trade!
I'm impressed with the creamy texture and the taste of Justin's chocolate hazelnut butter, and I'm just as impressed with Justin's commitment to sustainability through his packaging and manufacturing.  His company uses fair-trade cacao and their headquarters is even solar powered!  Knowing Justin now, I wouldn't expect anything less :)
I hope you can find Justin's chocolate hazelnut butter in your area.  If not, it looks like you can buy it online though Amazon in a single jar, a 3-pack, or single serve squeeze packs!
You can see I tried Justin's Vanilla Almond Butter too… LOVED it!
Learn about other vegan products in the Yummy Plants vegan product reviews section!