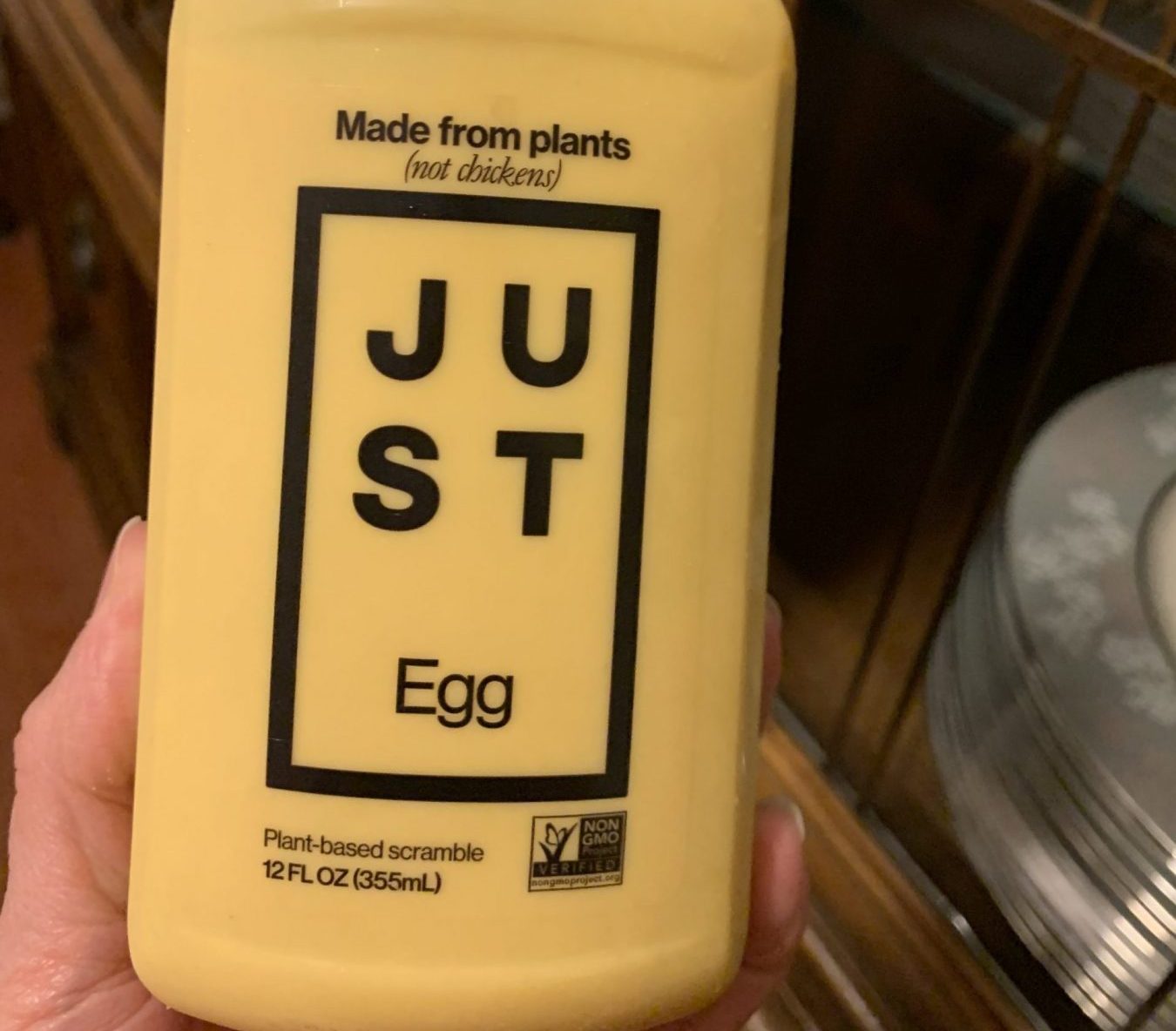 Just Egg
Have you been waiting for a vegan scrambled egg? Just Egg delivers! I still enjoy tofu scrambles, but I definitely appreciate having a vegan egg alternative that cooks up like an omelette or scrambled eggs. The Just Egg product is made from mung beans and can be used in omelettes, crepes, french toast… pretty much anything you would use an egg to coat or scramble.
I paired it with Beyond Meat sausage and it was delicious! I cooked the vegan sausage first and then cooked the Just Egg in the same pan. The egg cooked up in about 2-3 minutes.




Here's what I like about this vegan scrambled egg product:
It's cholesterol-free.
It's got comparable protein with an egg at 5g per serving (vs 6g in an egg).
It tastes GREAT! Just Egg cooks up quickly to make fluffy omelettes and scrambles.
I'm grateful for the Just Egg vegan egg alternative. It's easy on the earth… and the chickens.
Just Egg is available at grocery stores throughout the US.
Note: I'm not sure how this would work in baking. I did NOT use it this way. (I still use apple cider vinegar and water for baking.)
For more vegan frozen and packaged meals, visit my Food Reviews page.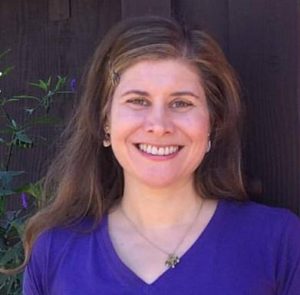 Rebecca Gilbert is the founder of Yummy Plants and the author of It's Easy to Start Eating Vegan. She's a former competitive figure skater whose switch to a vegan diet healed her chronic joint pain. Rebecca has been a featured speaker at events including the World VegFestival in San Francisco, Vegetarian Summerfest, the New York City Vegetarian Food Festival, and Paris Vegan Day. She has presented on live television and given corporate talks. Book Rebecca to speak at your organization.