Gluten-free Green Pea Pasta by Felicia Organic
I found a new high protein pasta: Gluten-free green pea pasta by Felicia Organic! This gluten-free pasta is made in Italy, holds its shape, and is a solid gluten-free pasta option.
What does it taste like?
The flavor is very neutral, which I like. Just like wheat pasta, this green pea pasta flavor is subtle, so that the sauce or fresh herbs can be the star of the show.
I paired it with fresh basil, cherry tomatoes, Treeline cracked pepper cashew cheese, salt, pepper and olive oil. I could taste the peppery bite of the basil mixed with the sweetness of the tomatoes. The pasta was a background player, holding the other flavors :)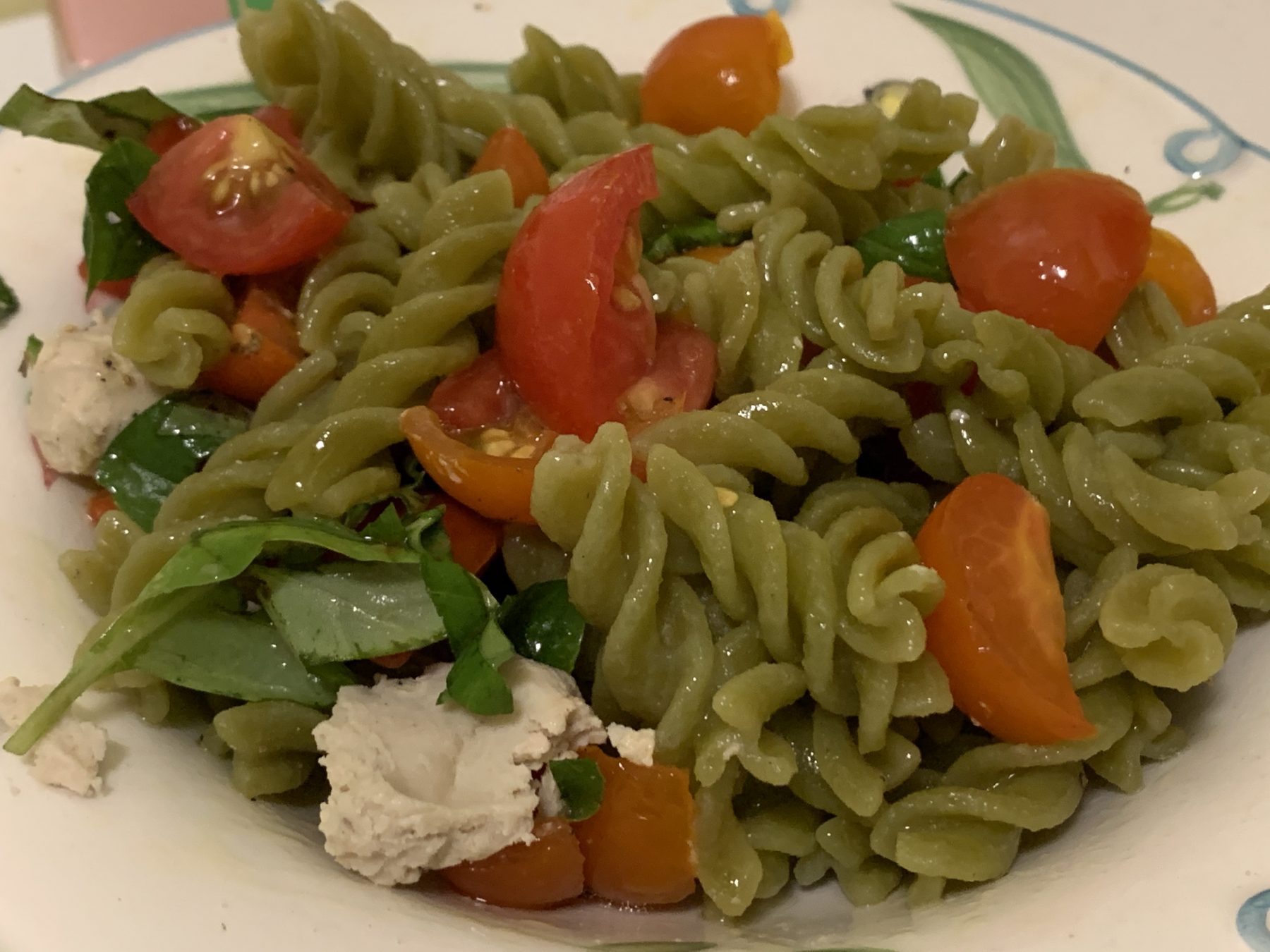 Here's what I like about this gluten-free pea pasta:
This gluten-free pasta is produced in a dedicated gluten-free facility, which makes it safe for Celiac patients.
High protein: 11g per 2oz serving! (That's 23% of the daily protein needs, according to US RDA.)
High Fiber: 5g per 2 oz serving! (That's 20% of the daily protein needs, according to US RDA.)
It's organic, which keeps pesticides out of the groundwater.
The only ingredient is organic pea flour, so it's a super clean product.
All energy used comes from renewable sources!
Note: the texture for this organic green pea pasta (gluten-free) is very different than traditional wheat pasta. It's a much denser pasta product. I like the solid texture, but I was surprised. It's gluten-free, high fiber and nutritious. Make sure you're prepared that it's a different texture than the fluffier wheat pastas.




Where can I buy it?
I got this organic green pea pasta at my local co-op. But after searching the Felicia website, I realize it may be difficult to find in the US. I checked Amazon, and I found Felicia gluten-free red lentil pasta and another Italian brand of gluten-free green pea pasta.
---
Looking for more vegan snacks? Visit the  Vegan Food Reviews section to discover products you can easily buy for vegan desserts, snacks, dairy and meat alternatives, and frozen/ packaged meals. I share vegan food that tastes good. These products are #YummyPlantsApproved!
Prefer to cook, bake and make your own vegan snacks? Check out the Yummy Plants easy vegan recipe collection.
Are you a beginner vegan? Visit the Start Here page with tips to help make your vegan journey easy and fun!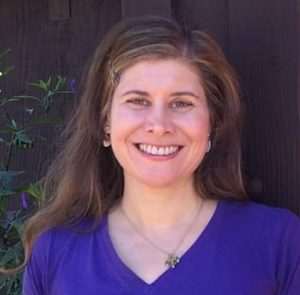 Rebecca Gilbert is the founder of Yummy Plants and the author of It's Easy to Start Eating Vegan. She's a former competitive figure skater whose switch to a vegan diet healed her chronic joint pain. Rebecca has been a featured speaker at events including the World VegFestival in San Francisco, Vegetarian Summerfest, the New York City Vegetarian Food Festival, and Paris Vegan Day. She has presented on live television and given corporate talks. Book Rebecca to speak at your organization.