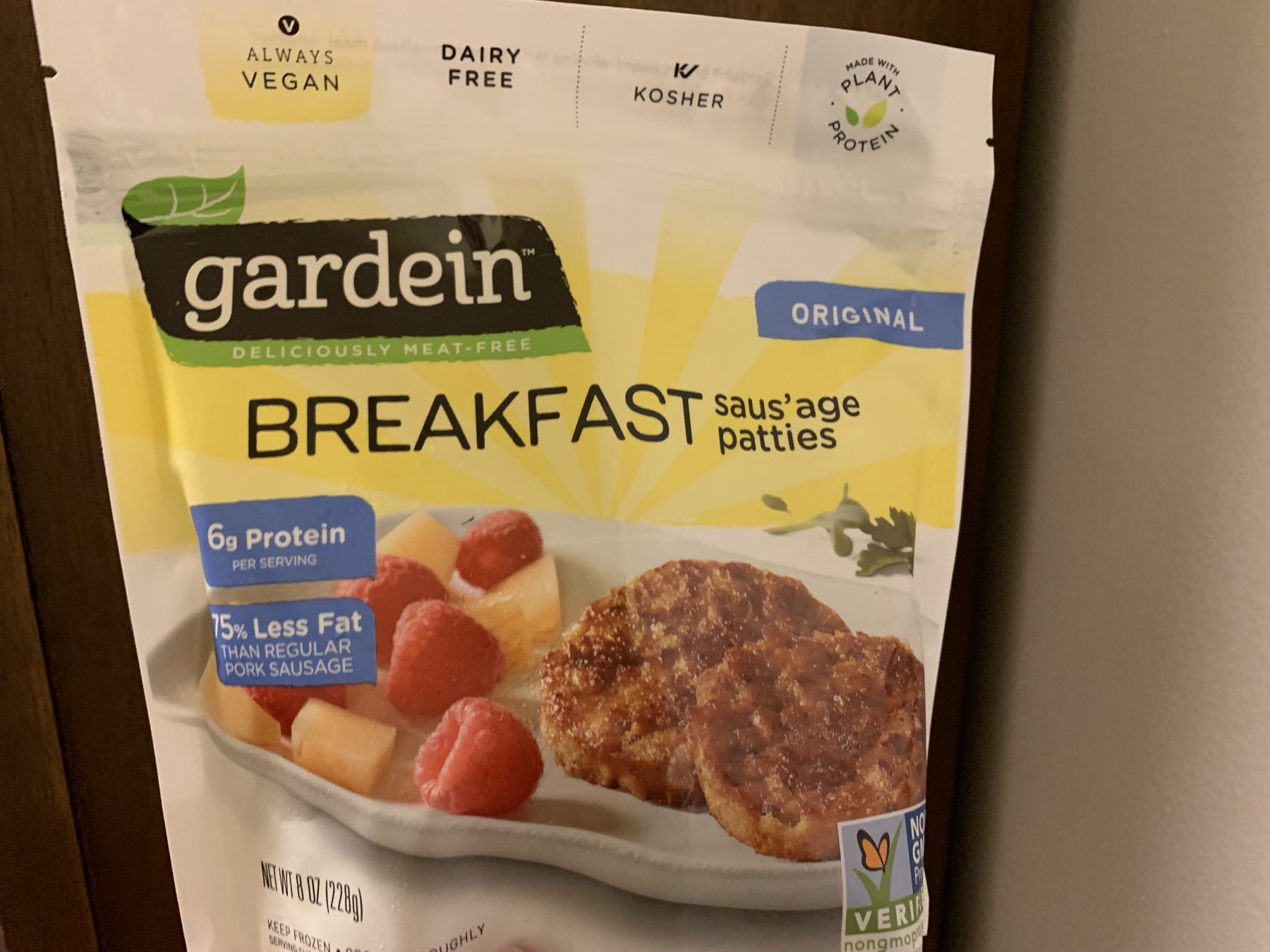 Gardein Breakfast Sausage
I was looking to spice up my breakfast and pleased to find these vegan breakfast sausages from Gardein! They cook up in just a few minutes and make an easy protein-packed addition to any meal.
I added one to my waffles this morning. Yum! (Paired with Nature's Path chocolate chip waffles and Miyoko's butter.)
Here's what I like about these kosher, non-GMO Gardein vegan breakfast sausages:
They have 6g of protein per patty (that's as much as an egg!)
They have only 70 calories* per serving. (If cooked without oil.)
They have the right texture, mouth feel, and spice palatte that mimics traditional sausage.
They're quick, easy, and delicious!
*Note: I cooked this vegan sausage patty in a ceramic pan, so I didn't need to add any oil :)
They're available at most grocery stores and you can also buy them online through Amazon.