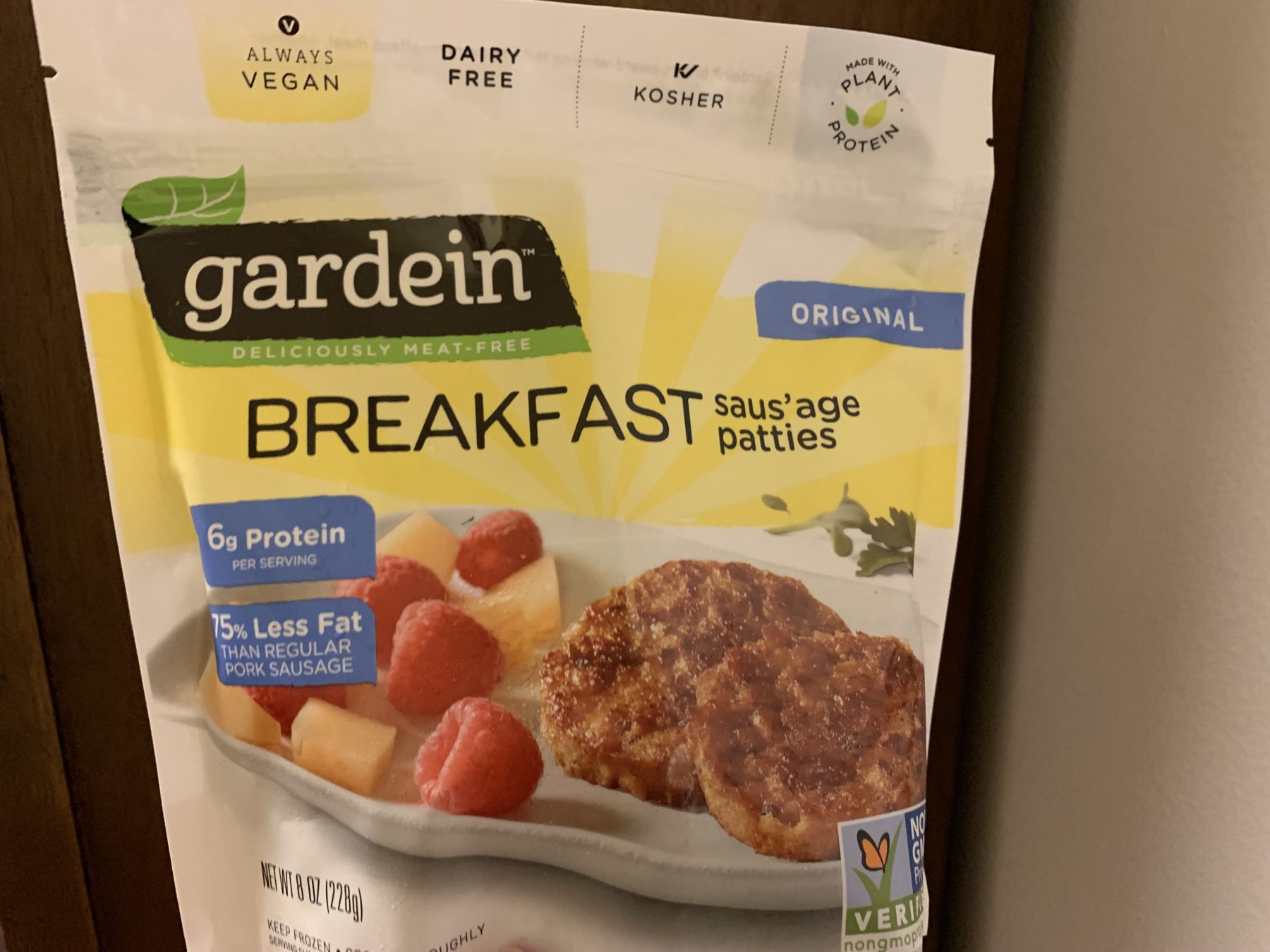 Vegan Breakfast Sausage by Gardein
I was looking to spice up my breakfast and pleased to find vegan breakfast sausage from Gardein! They cook up in just a few minutes and make an easy protein-packed addition to any meal.
I added one to my waffles this morning. Yum! (Paired with Nature's Path chocolate chip waffles and Miyoko's butter.)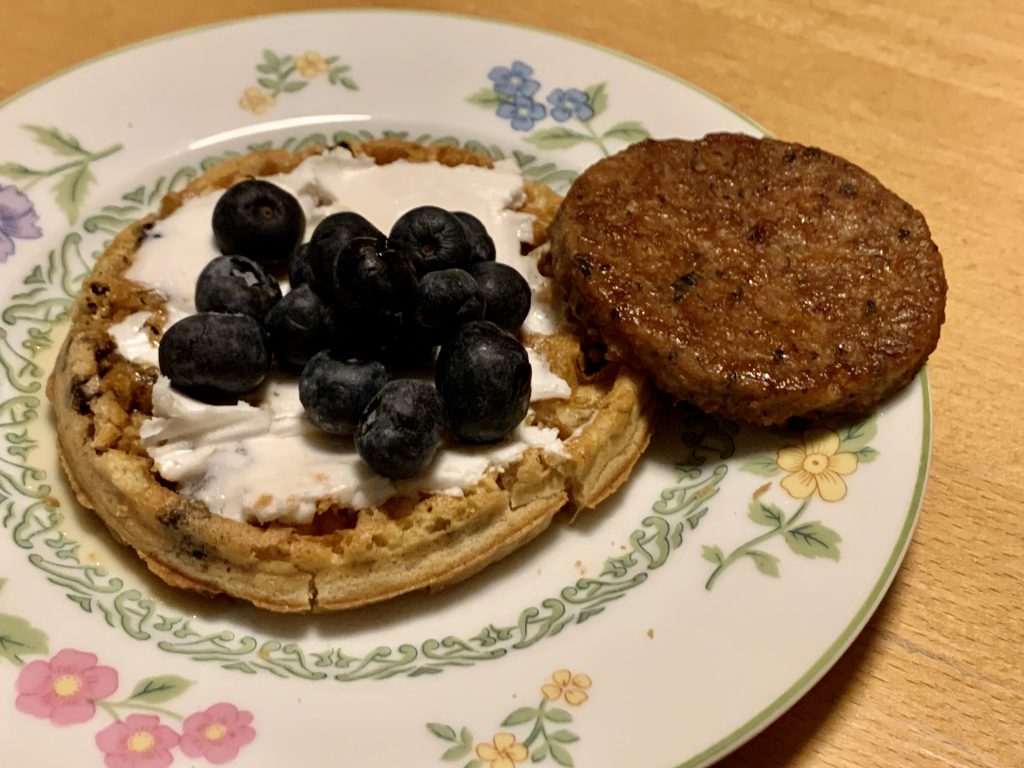 Here's what I like about this kosher, non-GMO Gardein vegan breakfast sausage:
6g of protein per patty (that's as much as an egg!)
70 calories* per serving. (If cooked without oil.)
The right texture, mouth feel, and spice palate that mimics traditional sausage.
Quick, easy, and delicious!
*Note: I cooked this vegan sausage patty in a ceramic pan, so I didn't need to add any oil :)
They're available at most grocery stores and you can also buy them online through Amazon.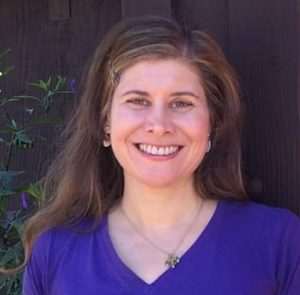 Rebecca Gilbert is the founder of Yummy Plants and the author of It's Easy to Start Eating Vegan. She's a former competitive figure skater whose switch to a vegan diet healed her chronic joint pain. Rebecca has been a featured speaker at events including the World VegFestival in San Francisco, Vegetarian Summerfest, the New York City Vegetarian Food Festival, and Paris Vegan Day. She has presented on live television and given corporate talks. Book Rebecca to speak at your organization.