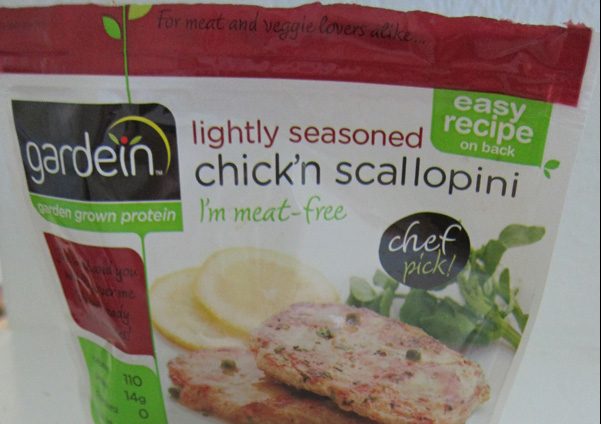 Gardein Chick'n Scallopini
Gardein Chick'n Scallopini's biggest selling point isn't its delicious taste, or the fact that it's GMO-free and low-calorie, or even that it's 100-percent vegan. What makes these easy-to-prepare cutlets so fabulous is their versatility. Sandwich stuffers? Check. Mashed-potato companion? Yes! Chicken salad stand-in? You bet. They also taste great layered inside a tomato-y lasagna, grilled on the barbecue and served alongside corn on the cob and a heaping helping of potato salad, and even sliced into strips and stuffed into tortillas for delectably "meaty" tacos, fajitas, and burritos. Is your mouth watering yet?! Look for Gardein Chick'n and other Gardein products at your local Safeway, Ralph's, and Target stores.
The recipe for a happy life, according to Aurelia d'Andrea, calls for one part great food, one part travel adventure, and two parts companionship (human and animal, in equal measure). She's living out her kitchen-inspired credo in San Francisco and Paris, France.
Aurelia is the author of Vegetarian Paris.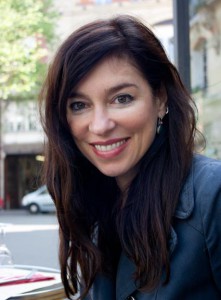 ---
Looking for more vegan packaged meals? Visit the  Vegan Food Reviews section to discover vegan products you can easily buy: vegan desserts, snacks, dairy and meat alternatives, and frozen/ packaged meals. I share vegan food that tastes good. These products are #YummyPlantsApproved!
Prefer to cook, bake and make your own vegan snacks? Check out the Yummy Plants easy vegan recipe collection.
Are you a beginner vegan? Visit the Start Here page with tips to help make your vegan journey easy and fun!