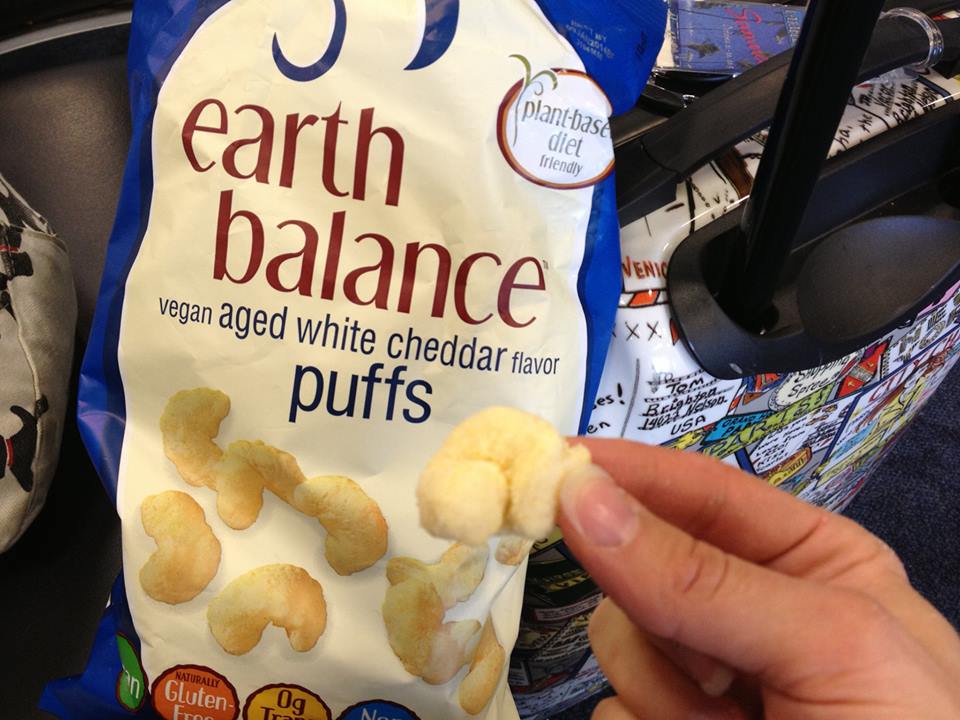 Earth Balance Vegan Cheese Puffs
I was very excited to find VEGAN CHEESE PUFFS on the shelf! Earth Balance, well done! These puffs are light, fluffy, gluten-free, "buttery," "cheesy," and 100% vegan.
I love this vegan snack! I fond them at the local Whole Foods. But if you can't fine them in a store nearby, you can buy Earth Balance vegan cheese puffs online as well.
I am really grateful to be able to have "cheese" puffs again!
These puffs are so unbelievably amazing, I decided to share them. I made a video from the airport to show people tasting the Earth balance vegan cheese puffs for the first time. Priceless!