Earth Balance Vegan Cheese Puffs
I was very excited to find VEGAN CHEESE PUFFS on the shelf! Earth Balance, well done! These puffs are light, fluffy, gluten-free, "buttery," "cheesy," and 100% vegan.
I love this vegan snack! I fond them at the local Whole Foods. But if you can't fine them in a store nearby, you can buy Earth Balance vegan cheese puffs online as well.
I am grateful to enjoy air puffed "cheesey" snacks again!
These puffs are so unbelievably amazing, I decided to share them. I made a video from the airport to show people tasting the Earth balance vegan cheese puffs for the first time. Priceless!









For easy vegan recipes, visit the entire Yummy Plants vegan recipe collection. Are you a beginner vegan? Visit the Start Here section or pick up a copy of It's Easy to Start Eating Vegan.
To learn about more packaged vegan foods you can find online or in most stores, browse the Food Reviews section.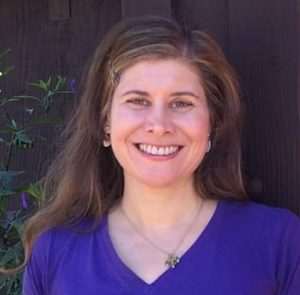 Rebecca Gilbert is the founder of Yummy Plants and the author of It's Easy to Start Eating Vegan. She's a traveler whose passion is to celebrate and share the joy of vegan food  – all around the world! She is a former competitive figure skater whose switch to a vegan diet healed her chronic joint pain. She has been a featured speaker at the World VegFestival in San Francisco, Vegetarian Summerfest, and Paris Vegan Day. Book Rebecca to speak at your organization.