Divvies Allergy-Friendly Chocolate Chip Cookies Review
I found delicious allergy-friendly cookies! Do you have friends or family members who have serious food allergies to egg, dairy, or tree nuts? I just discovered a product that's going to bring some sunshine to anyone who's been looking for a vegan, nut-free cookie!
Last week at the airport, while I was struggling to find a vegan snack, I discovered Chocolate Chip cookies from Divvies.  These cookies are delicious!  They were moist, chewy, and fabulously yummy.  And… these vegan chocolate chip cookies are produced in a dedicated peanut-free, tree nut-free, milk-free and dairy-free facility.  Wow!
Divvies is owned by the Sandler family whose mission was to make dairy-free, egg-free and nut-free treats that were so delicious everyone would want to share.  These allergy-friendly cookies aren't labeled with the vegan symbol, but the packaging states that it definitely contains no egg or dairy products.
I found these vegan chocolate chip cookies at Cibo Express and was pleased to see that Divvies cookies are available at many different retailers across the US including Whole Foods, Wegmans, and Balducci's.   You can also buy Divvies vegan chocolate chip cookies online in multi-packs through Amazon.




While I was searching on Amazon for the cookies, I found The Divvies Bakery Cookbook: No Nuts. No Eggs. No Dairy. Just Delicious! so you can make your own vegan, nut-free baked goods at home.
Thanks to the Sandler family for your commitment to providing dairy-free, egg-free, and nut-free cookies that are so fabulously yummy, it's a pleasure to share!
Note: if you are looking for more information about food allergies, visit the Food Allergy Initiative website.  They are the world's largest private source of funding for food allergy research.  FAI supports research to find a cure; clinical programs to improve diagnosis and treatment; public policy to increase federal funding for research and to create safer environments; and educational initiatives to heighten awareness and understanding.




Are you a beginner vegan? Visit the Start Here section or pick up a copy of It's Easy to Start Eating Vegan. For easy vegan recipes, visit the  Yummy Plants vegan recipe collection.
To learn about other packaged vegan foods you can find online or in most stores, visit the Food Reviews section.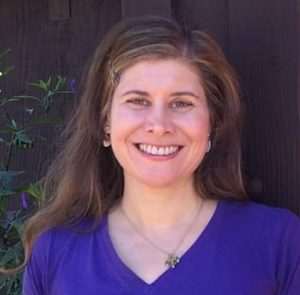 Rebecca Gilbert is the founder of Yummy Plants and the author of It's Easy to Start Eating Vegan. She's a traveler whose passion is to celebrate and share the joy of vegan food  – all around the world! She is a former competitive figure skater whose switch to a vegan diet healed her chronic joint pain. She has been a featured speaker at the World VegFestival in San Francisco, Vegetarian Summerfest, and Paris Vegan Day. Book Rebecca to speak at your organization.