So Delicious Dairy Free Mini Dessert Bars
I just tried and LOVED a brand new vegan frozen dessert treat: So Delicious Mini Organic Dessert Bars! These new mini bars come in three super yummy flavors: Fudge, Simply Strawberry, and Just Java. And since they're only 80 calories per bar, I didn't mind trying more than one flavor at a time :)
Yum factors:
CREAMY! They really are so rich and creamy, it's hard to believe they are dairy-free.
Intense flavor without being too sweet. The strawberry bar tasted just like a bowl of berries!
The Fudge bar satisfies my chocolate craving for just 80 calories. It's built in portion control!
All organic!
The bars really are soooo delicious. I'm also pleased to support a company that is concerned about the environment. I appreciate that trees are saved each year from the switch to plant-based compostable sticks!
Where can you find these delightful new minis?  Whole Foods carries much of the So Delicious project line. The So Delicious website store finder can help locate product at a store near you.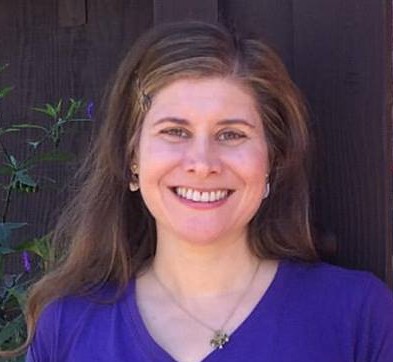 Rebecca Gilbert is the founder of Yummy Plants and the author of It's Easy to Start Eating Vegan. She's a former competitive figure skater whose switch to a vegan diet healed her chronic joint pain. Rebecca has been a featured speaker at events including the World VegFestival in San Francisco, Vegetarian Summerfest, the New York City Vegetarian Food Festival, and Paris Vegan Day. She has presented on live television and given corporate talks about healthy eating. Book Rebecca to speak at your organization.