Dandies Vegan Marshmallows!
Have you been looking for vegan marshmallows?  Are you missing rice krispy treats and smore's??  Now we have Dandies vegan marshmallows!
I met the awesome folks at Chicago Soy Dairy at the NYC Vegetarian Food Festival back when Dandies first launched. Their marshmallows are sweet, creamy, and the texture is spot on. They taste just like, well, marshmallows! And Dandies vegan marshmallows are gelatin-free :)
I use these marshmallow to make the S'mores Pudding recipe from my book, It's Easy to Start Eating Vegan.
Dandies makes lots of different flavors: creamy vanilla in large and mini sizes, as well as seasonal marshmallow flavors like pumpkin and peppermint.




Here's what I love about Dandies vegan marshmallows:
No Artificial Flavors Or Colors
No Corn Syrup
No Gelatin
No Gluten
Free from most common allergens (peanut, tree nut, milk, egg, wheat, fish, shellfish, and corn)
Made in a dedicated vegan facility
You can find these super yummy vegan marshmallows in the baking aisle at Whole Foods. If you don't live near a Whole Foods, you can buy Dandies online through Amazon.
YUM!  I'm so glad to be able to make vegan versions of my favorite gooey treats.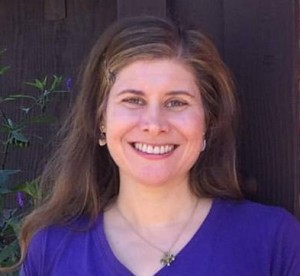 Rebecca Gilbert is the founder of Yummy Plants and the author of It's Easy to Start Eating Vegan. She's a traveler whose passion is to celebrate and share the joy of vegan food  – all around the world! Rebecca is a former competitive figure skater whose switch to a vegan diet healed her chronic joint pain. She has been a featured speaker at the World VegFestival in San Francisco, Vegetarian Summerfest, and Paris Vegan Day. Book Rebecca to speak at your organization.