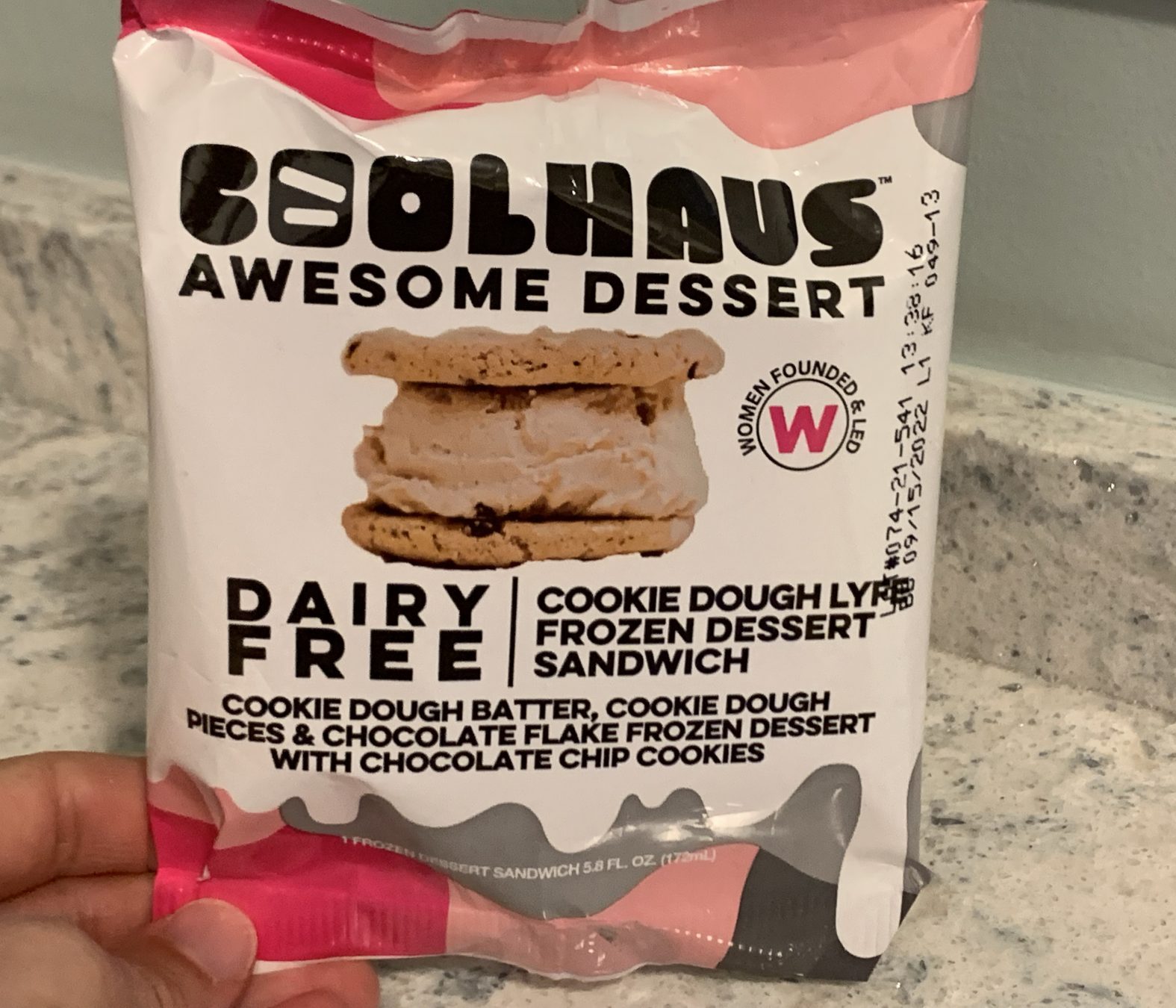 Coolhaus Cookie Dough Sammie
Meet this decadent dairy-free treat from Coolhaus! Woman-owned and operated, this small business makes super creamy ice cream out of pea protein!
Two solid chocolate chip cookies house dreamy vanilla ice cream infused with chocolate flakes and tiny pieces of cookie dough batter. YUM.
The Coolhaus official flavor is: Cookie Dough Batter, Cookie Dough Pieces & Chocolate Flake Frozen Dessert with Chocolate Chip Cookies. 
Here's what I love about these Coolhaus Dairy Free Cookie Dough Lyfe Ice Cream Sammies:
The ice cream is SUPER creamy! Seriously, I don't even know how Coolhaus did this. The vanilla cookie dough ice cream inside the sandwich is one of the creamiest dairy free ice creams I've ever tasted.
The cookies are firm enough to hold the vanilla ice cream. They're solid. Everything stays together until the last delicious bite.
The flavor is spot on. It absolutely reminds me of raw cookie dough.
Note: not all of their flavors are vegan, so please check the package. You can do a search for "dairy free" on their website to view the entire Coolhaus dairy free ice cream offering.
This Coolhaus Sammie is stellar treat for my taste buds. Let's give a huge shoutout to founders Natasha and Freya: thanks for keeping your vegan friends in mind while crafting your amazing products!
I found this Sammie at both Whole Foods and my local Co-op. You can also buy direct from the Coolhaus website or Instacart.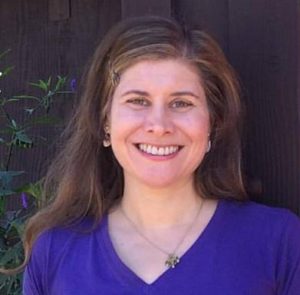 Rebecca Gilbert is the founder of Yummy Plants and the author of It's Easy to Start Eating Vegan. She's a former competitive figure skater whose switch to a vegan diet healed her chronic joint pain. Rebecca has been a featured speaker at the World VegFestival in San Francisco, Vegetarian Summerfest, the New York City Vegetarian Food Festival, and Paris Vegan Day. She has presented on live television and given corporate talks. Book Rebecca to speak at your organization.