CocoWhip Vegan Whipped Topping from So Delicious
Topping cakes, ice creams, and pies just got a whole lot easier! So Delicious Dairy Free has a line of coconut-based vegan whipped toppings called CocoWhip. These delicious whipped toppings can be frozen for a denser texture or kept in the refrigerator for a light, fluffy feel.  Available in regular and reduced fat, CocoWhip is available at Whole Foods Market, Vegan Essentials and other specialty retailers.
Here's my take on CocoWhip: It is SO DELICIOUS! Smooth and creamy, with a velvety mouth feel, CocoWhip offers So Delicious fans something new: a mild coconut flavor. Many of their coconut-based products have a completely neutral flavor. I happily enjoyed the coconut flavor this whipped topping added to my chocolate cupcake.
Here's why I love So Delicious products:
ALWAYS gluten-free
Certified organic and non-GMO
Free from high fructose corn syrup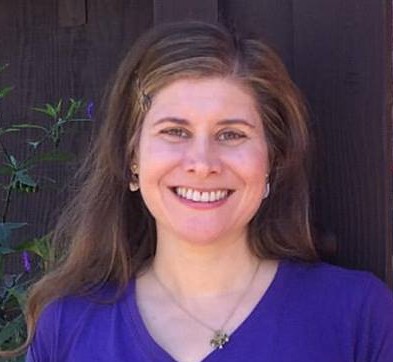 Rebecca Gilbert is the founder of Yummy Plants and the author of It's Easy to Start Eating Vegan. She's a former competitive figure skater whose switch to a vegan diet healed her chronic joint pain. Rebecca has been a featured speaker at events including the World VegFestival in San Francisco, Vegetarian Summerfest, the New York City Vegetarian Food Festival, and Paris Vegan Day. She has presented on live television and given corporate talks about healthy eating. Book Rebecca to speak at your organization.