Cashew Milk Ice Cream from So Delicious!
Get ready for vegan cashew milk ice cream!
Spring, winter, summer or fall… I'm thrilled about all the delicious vegan cashew milk ice cream from So Delicious Dairy Free!
Rich, creamy and dairy free, So Delicious Dairy Free has 5 flavors of completely vegan cashew nut milk ice cream. All I can say is WOW.
I had a few friends over for a sampling party. We all agreed: this is some of the best ice cream we've ever tried.
Here's the scoop on the new cashew nut milk line:
Made with fair trade vanilla, cocoa, and coffee
ALWAYS gluten-free, egg-free and dairy-free
Certified organic and non-GMO
Free from high fructose corn syrup and artificial flavorings
These cashew cuties come in gluten-free Snickerdoodle, Salted Caramel, Dark Chocolate Truffle, Cappuccino, and Creamy Cashew. The pint containers are listed with a serving size of 1/2 cup. (That's a lot of ice cream!) Each serving has between 150 – 190 calories per serving. Honestly, the cashew milk makes them so creamy, that I was satisfied with just one scoop (about 1/2 a serving).
Yay for a vegan world! With super yummy treats like this from So Delicious, it is really easy to make the switch to vegan ice creams :) These new cashew milk ice creams really are soooooo delicious.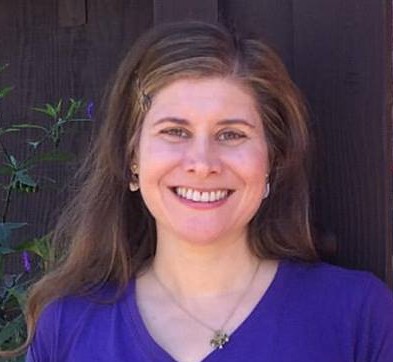 Rebecca Gilbert is the founder of Yummy Plants and the author of  It's Easy to Start Eating Vegan. She's a former competitive figure skater whose switch to a vegan diet healed her chronic joint pain. Rebecca has been a featured speaker at the World VegFestival in San Francisco, Vegetarian Summerfest, and Paris Vegan Day.  Book Rebecca to speak for your organization.