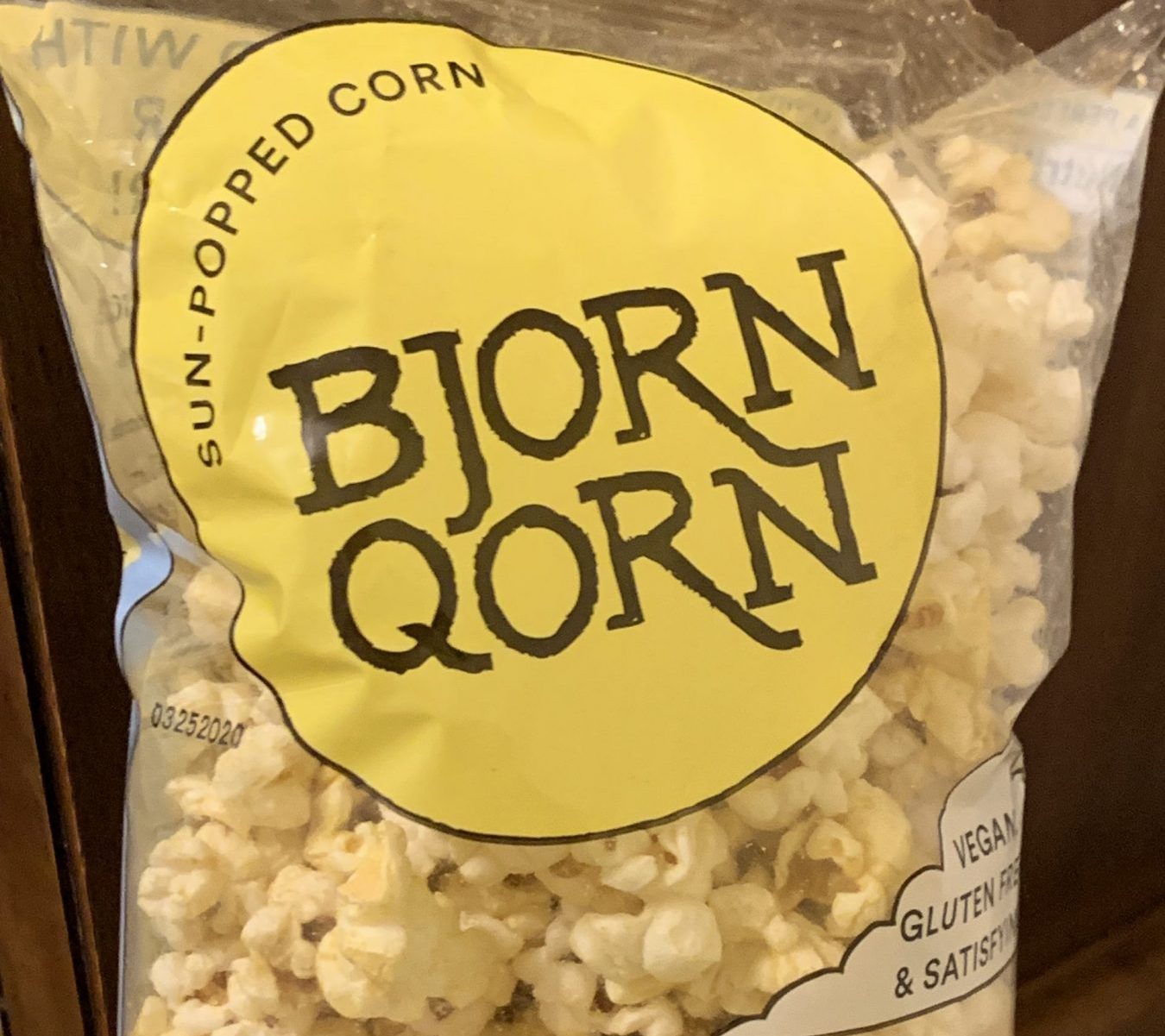 Bjorn Qorn – Sunpopped Cheese Popcorn
Bjorn Qorn is a vegan cheesy popcorn that's popped in small batches using solar energy! I found it at my local co-op, but it looks like it's sold at Whole Foods and many other stores.
Here's what I liked about the Bjorn Qorn classic flavor (cheese):
It's DELICIOUS! The savory flavor is spot on, with the perfect salty, cheesy tang from the nutritional yeast.
It's non-GMO and the company grows their own corn. They really control the whole process… seed to bag.
It's created using 100% solar energy. Founders Bjorn and Jaime say on their website, "We believe its important to build energy independence and environmental awareness into the foundation of any business."
Now that's an idea I can sink my teeth into!
For more info about Bjorn Qorn, visit their website. It's also available for purchase on Amazon.