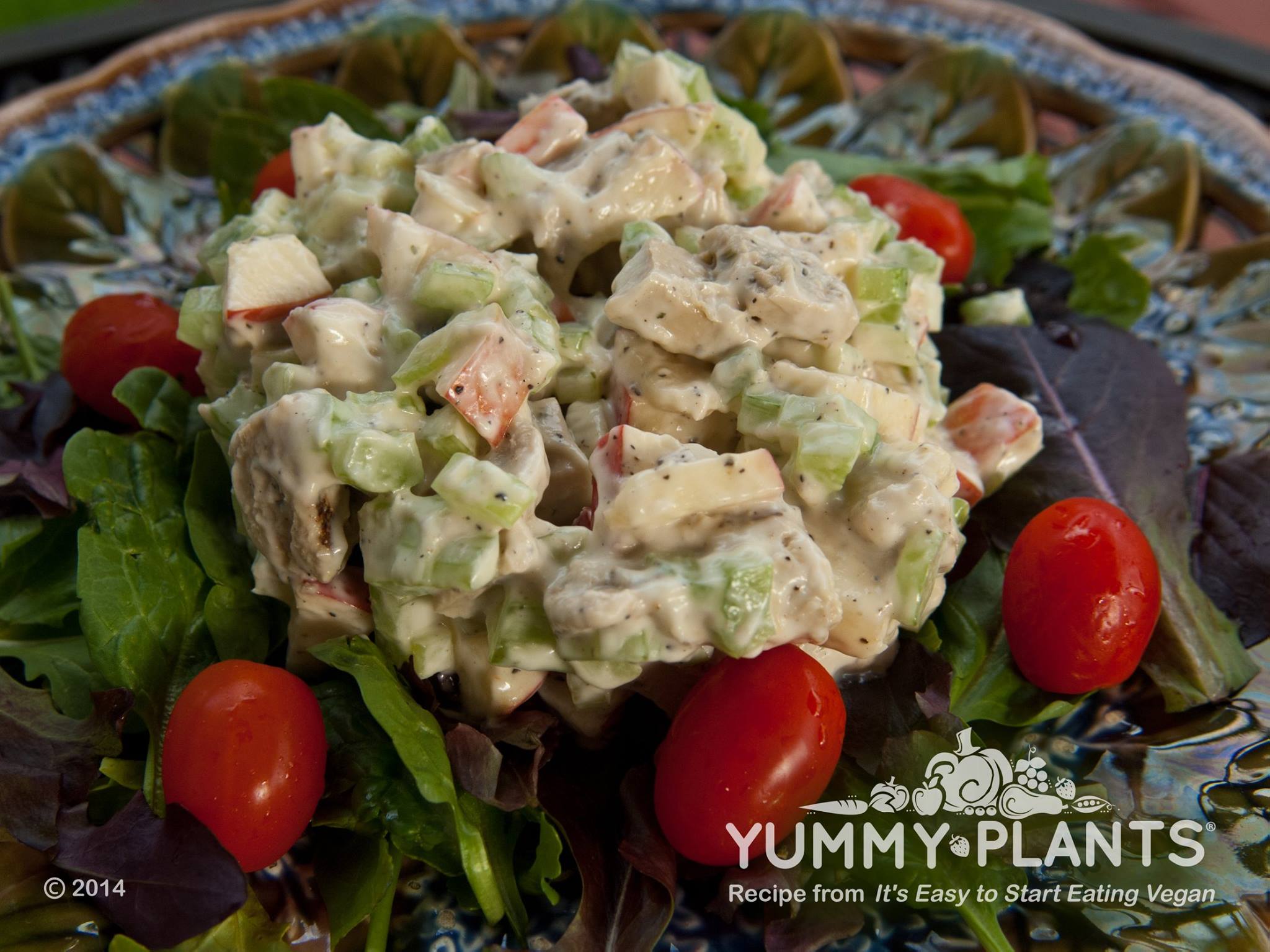 Beyond Meat
Hello vegan chicken! Beyond Meat makes a vegan chicken alternative with pea protein and non-GMO soy!  It comes in 3 flavors: grilled, lightly seasoned and southwestern.
I tried this new vegan chicken product and loved the results!  The product comes in strips that you heat for 2-3 minutes.  The strips can be used whole or sliced to fit your recipe. The texture makes a great meat substitution and I really believe you could fool meat-eaters with this product!
I made a few dishes to test the flavors. I used the lightly seasoned flavor to make the vegan "No Chicken Salad" recipe and loved it so much, I included it in my book It's Easy to Start Eating Vegan Rebecca Gilbert! 
I used the southwestern flavor to create chick'n tacos.  
I think the Grilled Beyond Meat would be fabulous with BBQ sauce or marinated!
Yum factors:
The southwestern has a peppery, spicy flavor that lends itself well to chilis, tacos, and pizzas.
The lightly seasoned flavor has a subtle flavor that makes it a versatile protein source for many different dishes like vegan chick'n salad, wraps, pasta, salads and basically any dish you can imagine! 
What I liked:
Each 3 oz. serving has 18g of protein, so it gives my vegan dishes a non-GMO protein boost.
It only took 2-3 minutes to heat the Beyond Meat in a skillet, so I could make dinner from prep to table in less than 30 minutes.
Beyond Meat is also available as prepared foods and catering packs