Vegan Sausage Beyond Meat: Brat Original
I'm excited to share a vegan sausage from Beyond Meat: Beyond Sausage Brat Original. I'm a huge fan of Beyond Meat. All their vegan meat alternatives do a great job of duplicating the texture and flavor of meat products.
Look at this vegan sausage from Beyond Meat sizzle!
Here's what I love about this product:
High in protein: 16g of protein in each sausage link
Soy-free and Gluten-free
Always non-GMO
Most importantly, it's delicious!
I like to pair my Beyond Meat vegan sausages with Just Egg, for a tasty brunch treat :)




You can find Beyond Sausage Brat Original in the freezer section at most grocery stores. You can also buy this vegan sausage by Beyond Meat online at Amazon.
For more vegan meat alternatives, visit my Food Reviews page.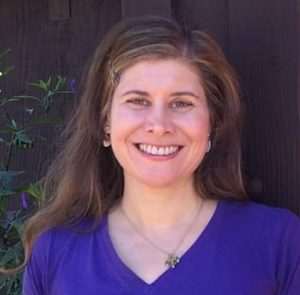 Rebecca Gilbert is the founder of Yummy Plants and the author of It's Easy to Start Eating Vegan. She's a former competitive figure skater whose switch to a vegan diet healed her chronic joint pain. Rebecca has been a featured speaker at events including the World VegFestival in San Francisco, Vegetarian Summerfest, the New York City Vegetarian Food Festival, and Paris Vegan Day. She has presented on live television and given corporate talks. Book Rebecca to speak at your organization.