Beanfield's Vegan Chips Made from Rice and Beans!
Whoa – the next generation chip is here! Beanfield's chips are made from non-GMO rice and beans… plus some spices… that's it! These super yummy vegan chips come in a bunch of flavors including Ranch and Nacho Cheese. They're packed with protein (5g per serving) and fiber (6g per serving)… but most importantly, they are delicious!! Three new flavors are out in stores now: Japaneno Nacho, Black Bean and White Bean.
They were a major hit at my deck party :) Looking for more yummy vegan snacks? Check out my Food Reviews section.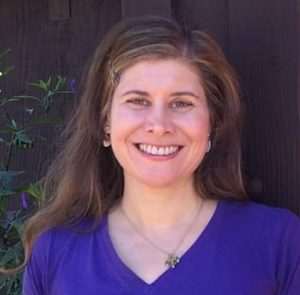 Rebecca Gilbert is the founder of Yummy Plants and the author of It's Easy to Start Eating Vegan. She's a traveler whose passion is to celebrate and share the joy of vegan food  – all around the world! She is a former competitive figure skater whose switch to a vegan diet healed her chronic joint pain. She has been a featured speaker at the World VegFestival in San Francisco, Vegetarian Summerfest, and Paris Vegan Day. Book Rebecca to speak at your organization.