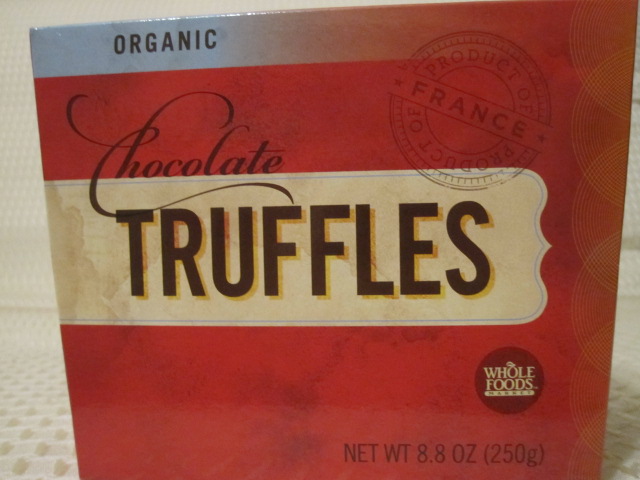 Accidentally Vegan: Whole Foods Dark Chocolate Truffles!
Oh yes, it is true!!  These delightfully rich and creamy chocolate orbs from heaven are accidentally vegan!  I couldn't believe it when I checked the package and found that these Whole Foods truffles were made with coconut oil and dairy-free… a true box of vegan chocolate truffles! And since they're labeled as organic, it means the sugar is vegan too.
These dark chocolate truffles make a great hostess gift or potluck treat when I'm responsible for bringing the dessert.  And… because these are vegan, I get to enjoy them too!  (Quick note: most European dark chocolate actually is dairy-free and Whole Foods brings these in from France!)
It seems like you can only get these at Whole Foods from September – January, so they are back in stock now.  And they are worth the wait!
** Editor's Note: last year the Whole Foods dark chocolate truffles were formulated without dairy. Check the ingredients on the package this year just to confirm it's the same formulation.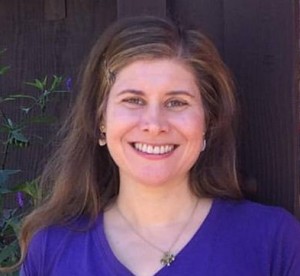 Rebecca Gilbert is the founder of Yummy Plants and the author of It's Easy to Start Eating Vegan. She's a former competitive figure skater whose switch to a vegan diet healed her chronic joint pain. Rebecca has been a featured speaker at events including the World VegFestival in San Francisco, Vegetarian Summerfest, the New York City Vegetarian Food Festival, and Paris Vegan Day. She has presented on live television and given corporate talks about healthy eating. Book Rebecca to speak at your organization.