Righteously Raw Vegan Caramel Bar!
I was really excited to find these raw vegan caramel bars by Righteously Raw!  They are organic, raw, dairy-free, soy-free, kosher, and gluten free chocolates!  I found them at my local Whole Foods, but if you don't have a Whole Foods near you, there is a place to type in your zip code on the site to find a store near you.
I really like that the chocolate is made with low glycemic sweeteners like coconut sugar, agave, coconut nectar, dates, figs and raisins.   Raw chocolate = healthy indulgence.  I can give my body some whole enzymes, vitamins and minerals while I get my chocolate fix.  It's a win-win!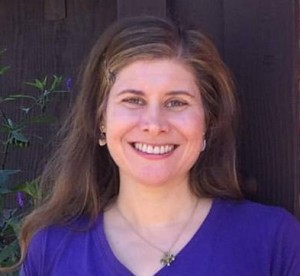 Rebecca Gilbert is the founder of Yummy Plants and the author of It's Easy to Start Eating Vegan. She's a former competitive figure skater whose switch to a vegan diet healed her chronic joint pain. Rebecca has been a featured speaker at events including the World VegFestival in San Francisco, Vegetarian Summerfest, the New York City Vegetarian Food Festival, and Paris Vegan Day. She has presented on live television and given corporate talks about healthy eating. Book Rebecca to speak at your organization.