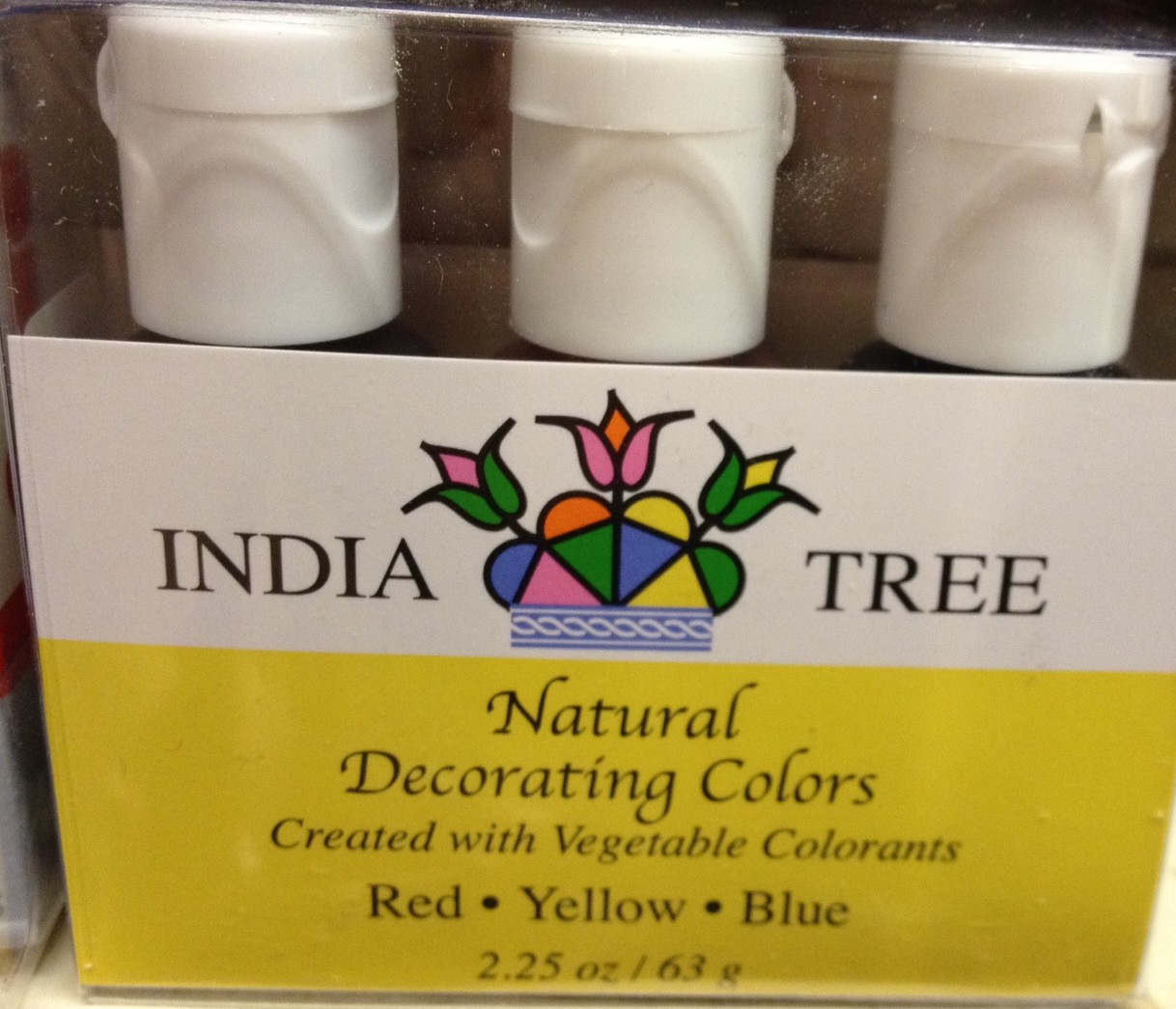 Accidentally Vegan: Natural Decorating Colors from India Tree!
St. Patrick's Day is just around the corner and I'm planning to make some special green beverages to celebrate.   So, I began my quest for food coloring that is safe, healthy, and free of those icky synthetic dyes… enter India Tree!
Their products are made 100% from highly concentrated vegetable colorants.  They contain no corn syrup or synthetic dyes… wow!  And they have a handy guide on the back that reminds us how to create variations of colors… just in case we need it.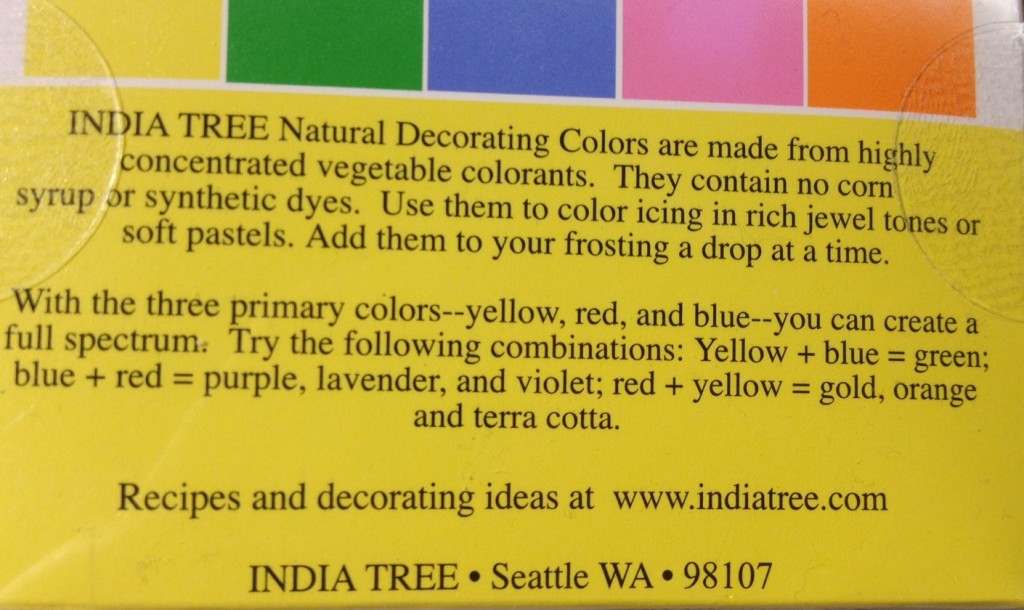 India Tree makes a whole range of chemical-free colorants, sugars, and sprinkles for cooking and baking.  It's a great product option for making colorful children's foods too!   Pass the word on to anyone who is looking for chemical-free food coloring.  I found their products at the Whole Foods in Pittsburgh.  If you can't find them near you, it's easy to buy India Tree Natural Decorating Colors online through Amazon.
It's the first brand I found that doesn't have any chemical dyes.  If you have found any other brands, please let us know!
Thanks to India Tree for giving us a fun and SAFE option for making green beer and other colorful treats!