Accidentally Vegan: McCormick Chili Seasoning Mix!
Accidentally Vegan Chili Seasoning Mix by McCormick!
As part of my New Year's resolutions, I am trying to cook real food each night for dinner. But we all know that work/ life/ family stuff can get so crazy that it can be difficult to make time to cook. This mild chili mix from McCormick helps to make a quick and easy vegan meal. It is free from any animal products and is widely available at most stores on online through Amazon.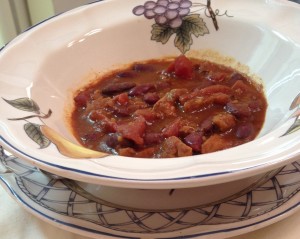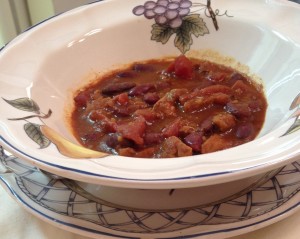 To make a quick and easy vegan chili, you just add beans (previously cooked or from a can) and tomatoes (fresh, from a BPA-free can, or from a carton)… they say the general canned tomatoes aren't so good for us because of the BPA.
This easy vegan chili hearty, rich, and delicious!
McCormick, thanks so much for giving us the vegan spices we need to make a quick and easy vegan chili!
If you're looking for more vegan snacks, visit my Vegan Food Reviews section to discover vegan products you can buy for desserts, snacks, dairy and meat alternatives, and frozen/ packaged meals.
If you'd like to make your own vegan snacks, check out the Yummy Plants easy vegan recipe collection. Making or buying, enjoy your snacks :)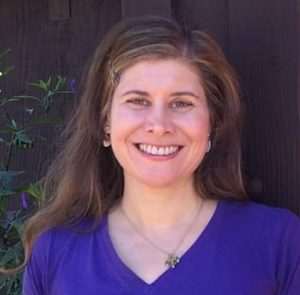 Rebecca Gilbert is the founder of Yummy Plants and the author of It's Easy to Start Eating Vegan. She's a former competitive figure skater whose switch to a vegan diet healed her chronic joint pain. Rebecca has been a featured speaker at events including the World VegFestival in San Francisco, Vegetarian Summerfest, the New York City Vegetarian Food Festival, and Paris Vegan Day. She has presented on live television and given corporate talks. Book Rebecca to speak at your organization.