Accidentally Vegan: McCormick Bacon Bits
Did you know McCormick Bac'n Bits are accidentally vegan? Who knew they made vegan bacon bits?!
No one is ever going to confuse McCormick Bacon Bits with "health" food, but what they lack in vital nutrients they make up for in taste. And they're vegan!  Smoky, crunchy, and salty, these fake-bacon bits taste great on baked and mashed potatoes, sprinkled over split-pea soup or corn chowder, tossed into salads, or as a tasty topping on your next slice of pizza. Some of us have even been known to eat them by the handful straight out of the container! Look for them on the condiment aisle at your local supermarket, or online at Amazon.com.
Original review by Aurelia d'Andrea
Here's a recipe so you can make your own vegan bacon bits – YUM!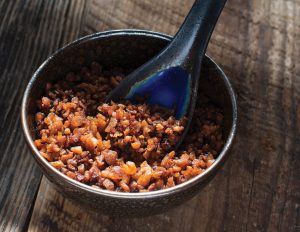 ---
Looking for more delicious vegan snacks? Check out all of my vegan food reviews!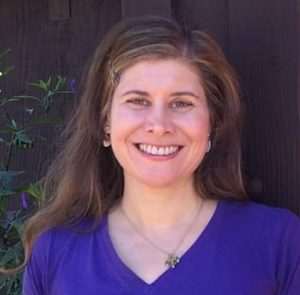 Rebecca Gilbert is the founder of Yummy Plants and the author of It's Easy to Start Eating Vegan. She's a former competitive figure skater whose switch to a vegan diet healed her chronic joint pain. Rebecca has been a featured speaker at events including the World VegFestival in San Francisco, Vegetarian Summerfest, the New York City Vegetarian Food Festival, and Paris Vegan Day. She has presented on live television and given corporate talks. Book Rebecca to speak at your organization.